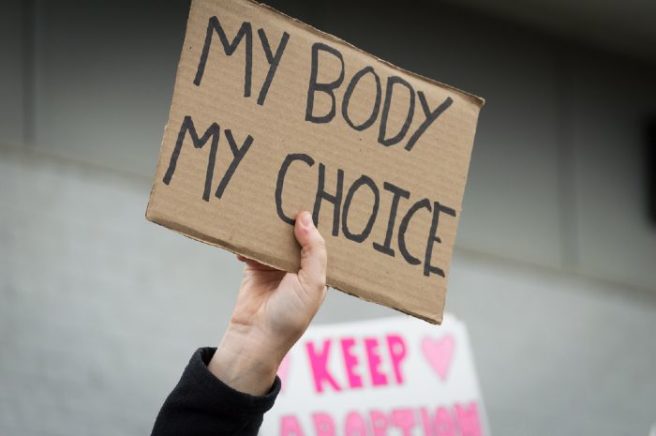 Police in the North have confiscated abortion pills from pro-choice campaigners after a number of women ingested the prohibited drug outside a Belfast court.
A number of demonstrators gathered outside Laganside Courthouse on Thursday afternoon to protest against Northern Ireland's strict abortion laws.
Pro-choice activists head to bus to protest at DUP offices Lisburn #abortionrightsnai #abortion pic.twitter.com/neJiYznPCP

— Victoria Leonard (@Bel_Tel_VL) May 31, 2018
The PSNI seized a remote controlled robot that was designed to distribute abortion pills with the support of two providers, Women on Web and Women on Waves.
According to the Belfast Telegraph, Eleanor Crossey Malone, from socialist feminist movement Rosa, was one of those who took the pill in front of television cameras.
This is fascinating: @womenonwaves @abortionpil & @ROSABelfast are using robots operated from the Netherlands to deliver abortion pills in Belfast, Northern Ireland. https://t.co/t70ALh8H72 pic.twitter.com/XyFxBQTUWf

— Dr. Daniel Grossman (@DrDGrossman) May 31, 2018
She said: "I have taken this in defiance of the extremely outdated, mediaeval, anti-choice laws that exist in Northern Ireland.
"We are not willing in the wake of the repeal referendum to be left behind any longer.
"Northern Ireland after repeal will be one of only two jurisdictions remaining in Europe to criminalise women effectively for having abortions.
"We are not willing to accept it any more."