Wrap up tight, an ARCTIC AIRMASS is coming this weekend
Met Éireann has given us some chilly news today: cold and frosty winds could pair with low temperatures to give us a bitterly frosty Bank Holiday Weekend.
Forecasters are now saying that this arctic weather could go on until the end of the month, so prepare yourself for an emotional goodbye to the recent warm tropical spells.
Daytime figures look like it will be a struggle to stay above zero, while the nights will see temperatures drop to minus two at least.
Met Eireann Dublin Weather: Here's when the 'arctic airmass' will hit the capital causing big chills and threaten rain and thunder https://t.co/pVkCX2dmhM

— Dublin Ireland (@DublinCityNews) October 23, 2018
The big chill is predicted to arrive on Thursday night, with Met Eireann claming that "The cold and bright weather continues through the weekend with daytime temps of 7 to 9 degrees; the nights will be frosty with temperatures falling to between -2 to +2 degrees.
Met Eireann also added that temperatures for the long October Bank Holiday weekend will be "below average" and that we might get pelted with hail showers throughout.
"Early indications suggest it will be cold and windy over the weekend with a mix of sunny spells and showers, some of the showers will be heavy with the risk of hail and thunder. Daytime maximum temperatures will be in the high single figures and with the risk of frost at night, especially on Sunday night."
A low of 5.7c overnight at my station but that might seem mild compared to the cold blast coming from Friday! Latest GFS charts show Ireland cooling down quickly from Friday and staying cool through the weekend and possibly up to the end of the month. pic.twitter.com/ZkuxAqPS5I

— Carlow Weather (@CarlowWeather) October 23, 2018
This is going to be a shock to the system, to say the least.
The chances of an early Halloween bonfire are looking fairly slim, put away those fireworks lads.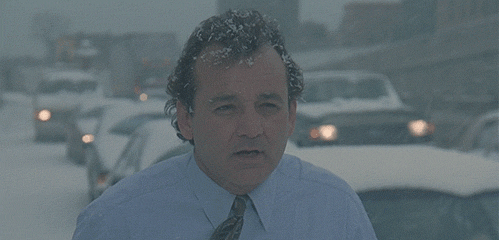 Our advice is to arm yourself with some hot water bottles, fluffy socks and a onesie.
Winter is coming, people. Even Jon Snow is wrapping himself up, burrito-style.