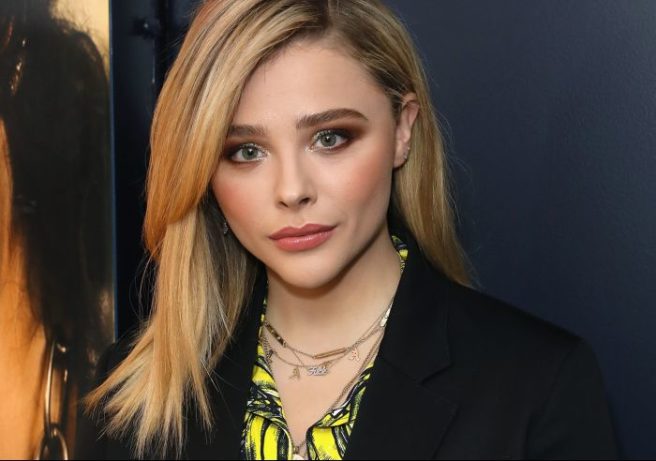 Most of us have been there.
College student or teenager in school – you're broke and need some cash for those shots on Saturday night.
And so begins your time as a waitress – shitty tips, blistered feet, and filthy dishes – oh, the joys.
And now Hollywood has had a little taste of it – well, one actor has.
Chloë Grace Moretz has revealed she waitressed in a Dublin in prep for her latest movie, Greta.
In the psychological thriller, the 22-year-old plays American waitress Frances McCullen and while the movie is set in New York, a lot of the filming took place in and around Dublin city.
She told US chat show host Jimmy Kimmel that she asked Jordan if she could give waitressing a go, seeing as she never had a chance to.
She revealed, ''I hadn't ever done that, and in this story, I'm a waitress at a proper restaurant, a fairly nice restaurant and I talked to Neil Jordan, my director, and I said listen, I don't know how to do it.''
She continued, ''I know that it does take a lot to understand the workings of a restaurant and how to do it all. Can I go into a place and try it out? And he said ok, for sure. We found a place, we were filming in Ireland, in Dublin, and I did two days of training. Terrifying. And then they had me hit the floor.''
She added, ''I'm like, 'and would you like a cocktail, top-shelf liquor?' and just failing at it, trying to input it in the screen, don't know how to do that. The order goes in too early and they're mad because the food is cold and they had a gluten allergy they didn't tell me about, but they're mad at me for it. It was just a lot for me."
Yep, that sounds like an average days work for us…