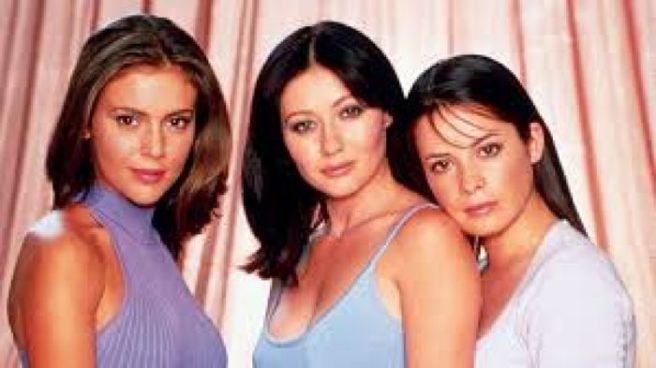 2018 is the year of the TV reboot, and frankly we're here for it.
From our childhood favorites to the sitcoms we watched on the sly, some of the best TV shows from the 90s and early 00s are making their way back to our screens one way or another:
Will & Grace
Beloved sitcom Will & Grace is making a return to our TV screens with the original cast signed up for the reboot.
The return is limited edition, with a run of a single 16-episode season.
The X Files
According to reports, a 10-episode of the X-Files is coming to a screen near you, and soon.
The modern reboot, set in the present day, will still portray iconic duo Mulder and Scully, who attempt to unlock the secrets of the galaxy in the popular sci-fi series.
Charmed
The CW Television Network has officially ordered a pilot episode for a new season of Charmed.
The reboot is set to take place in the present day, and will have a distinctively feminist feel.
'This fierce, funny, feminist reboot of the original series centres on three sisters in a college town who discover they are witches,' reads the official show reboot description, according to Entertainment.
Sabrina the Teenage Witch
Netflix intends to bring back the legendary characters, but with a dark twist.
The currently untitled series ,based on the Archie comic The Chilling Adventures of Sabrina has been snapped up by the streaming service for an initial two seasons, according to Deadline.
Riverdale writer Roberto Aguirre-Sacasa and director Lee Toland Krieger are set to work on the pilot.
Friends
Okay, so friends isn't being made into a reboot, but it has made an appearance on Netflix for a who;le new generation to enjoy.
All of the episodes are currently available, so if you have some free time, there's a decade of TV ready and waiting. My Super Sweet 16
The infamous MTV show it's making its way back, and we cannot wait.
And better still, it's not going to be based around ludicrously rich 15-year-olds anymore, and will instead focus on people "coming of age."
"MTV cordially invites you to My Super Sweet… and extraordinary television event featuring the most important day of your life marked by the greatest of celebrations – Sweet Sixteen, Quinceanera, Debutante Ball, Debut, or any other coming of age milestone event – if it's going to be lit, we want to know about it!" said a MTV press release.