As it does every year to mark Queen Elizabeth II's birthday, the Trooping The Colour celebration took place in London recently.
A true spectacle of pomp and ceremony, all the usual royal suspects were there: Princesses Eugenie and Beatrice; 95-years-and-still-going-strong Philip; Charles and Camilla; the loveably rougish Harry, as well as the lesser known likes of Prince Michael of Kent.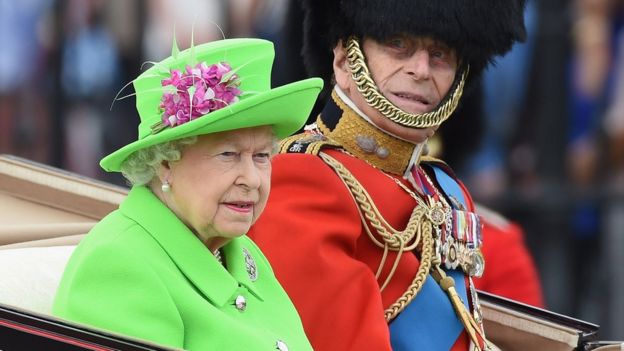 But the true shining stars of the big Windsor day out were undoubtedly Wills and Kate and their totes adorbs children Prince George, 3, and one-year-old Princess Charlotte.
However, one individual who isn't as blinded by the Cambridges' gloss as the rest of us is evidently the woman-of-the-hour herself, Queen Elizabeth.
Indeed, the 90-year-old reigning monarch was quick to scold her grandson when she caught him on the doss.
Yes – instead of waving to the gathered masses from their Buckingham Palace balcony, Prince William at one stage opted to hunker down alongside his young son.
Until, that is, granny tapped him on the shoulder and instructed him to stand up.
As for Wills – well, he looks decidedly unimpressed. In fact, we dare say his royal sulk has just about made our day.
The cherry on the top? That would be little George's subtle-but-deadly face-palm…
Come for the queen scolding William, stay for the George facepalm. pic.twitter.com/etvmofiU5m

— Brandon McGinley (@brandonmcg) June 15, 2016