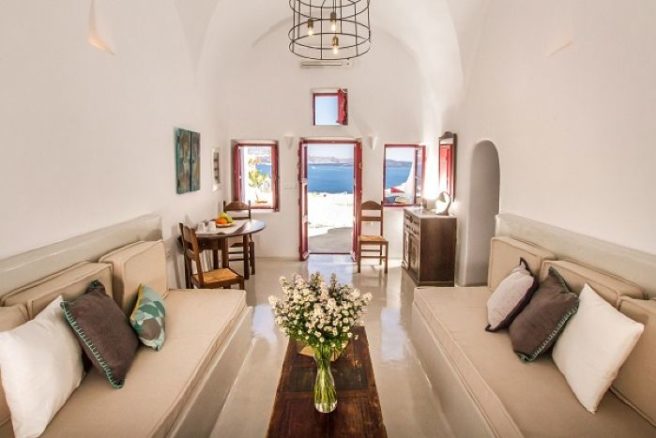 We could easily spend hours lusting over all of the stunning homes on Airbnb. There are just so many beautiful properties dotted across the globe that we need to visit.
This summer is the busiest summer yet here in Ireland, with approximately 640,000 guests using Airbnb.
Airbnb is celebrating ten years in operation globally today. In honour of the momentous occasion, they have shared ten of the most wish listed properties on their site and we want to stay in them all.
If any of you are secretly rich then you need to book a stay at one of these wonderful spots. We are itching to jet off but we might need to enter the lotto first.
10: Waterfront with an extraordinary view, Kotor, Montenegro: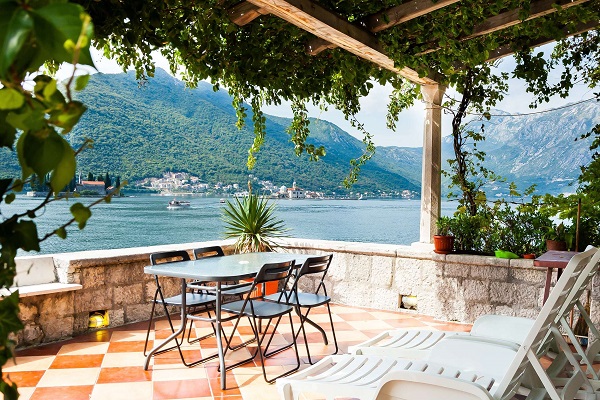 This waterfront terrace would make for the dream reading spot. You could spend the day soaking up the sun and delving into the pages of your favourite novel. This apartment is one of the most popular Airbnbs in Europe due to the incredible view of two Bay of Kotor islands.
9: The Cozy Palace, Marrakech, Morocco:
According to guests, the pictures of this spot simply don't do it justice so we'll just have to visit it in person. This restored riad features striking tiled archways and is the perfect place to unwind.
8: Off-grid ItHouse, Yucca Valley, CA, USA:
The house of California dreams. This peaceful destination is the perfect place to escape the dull realities of everyday. The desert location has no WiFi so you can enjoy a well-needed social media detox.
7: Bamboo-Eco cottage in Rice Fields, Ubud, Bali, Indonesia: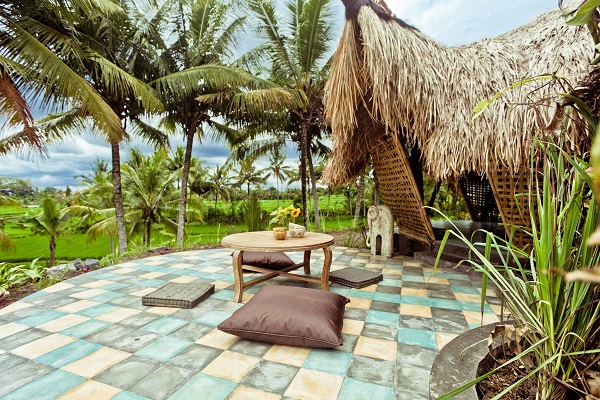 Be at one with nature in this heavenly bamboo hut. You can gaze at the fireflies above the rice fields at night. This place would be perfect for a romantic getaway, you know if your other half was a millionaire.
6: Dreamy Tropical Treehouse, Fern Forest, Hawaii: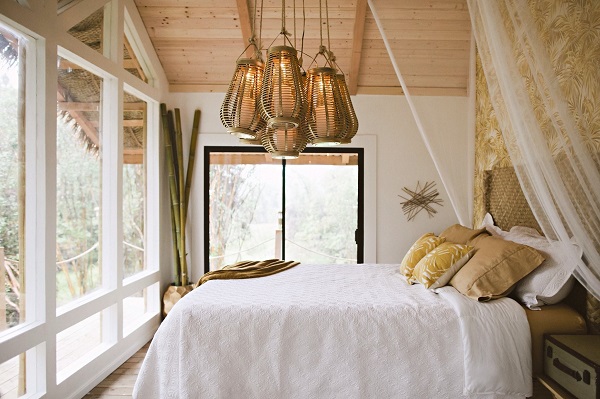 This secluded jungle canopy is an introverts dream place. The treehouse is located on the outskirts of the Big Island's Hawaii Volcanoes National Park, which makes your stay that little bit more exciting, but totally safe.
5: Luxurious Sone Villa in Crete, Greece: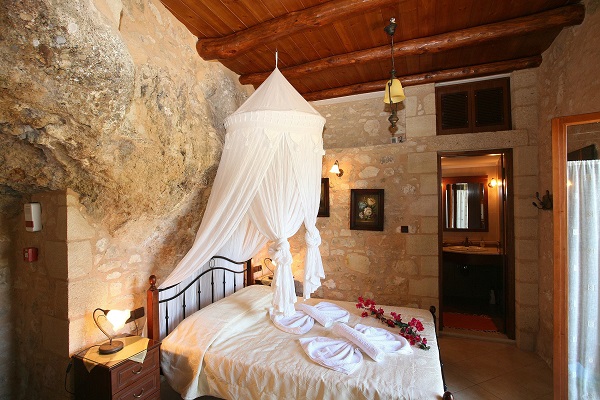 Belinda Carlisle once said heaven is a place on earth and we think this may be the place she was talking about. The house is carved from natural rock and features a balcony that overlooks Kissamos Bay.
4: Hideout Bali Eco Bamboo Home, Bali, Indonesia: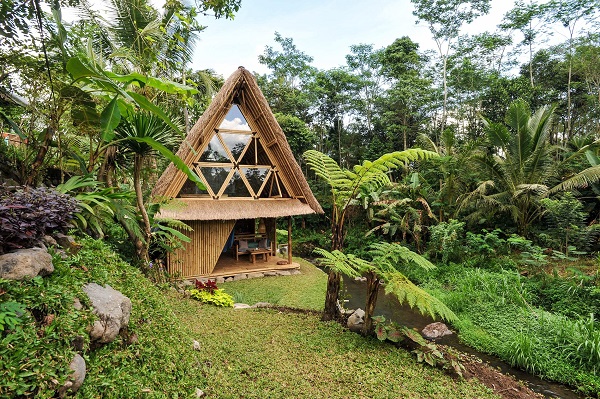 The second Bali location that features on the wish list. Guests have nothing but praise for this serene spot. However, you need to be well organised if you want to stay here. Guests have to book six months in advance of their stay because the spot is so popular.
3:Romantic Cabana with a view, Armenia, Colombia: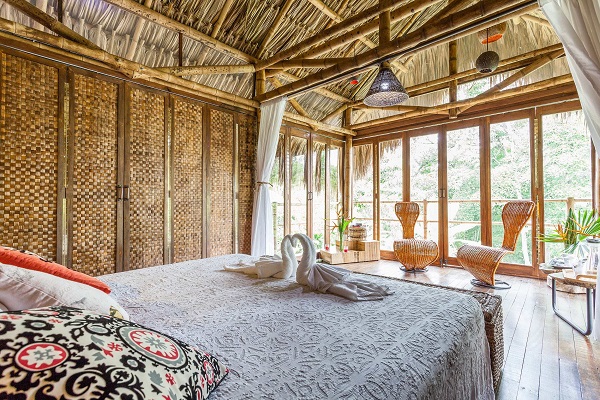 These properties just get prettier and prettier so prepare yourself to get bitten by the travel bug. This spot is said to be the best location for exploring Colombia's coffee region so if you're a coffee addict like us then you have to add it to your list. The view from this cabana will certainly take your breath away.
2: Hector Cave House, Santorini, Greece: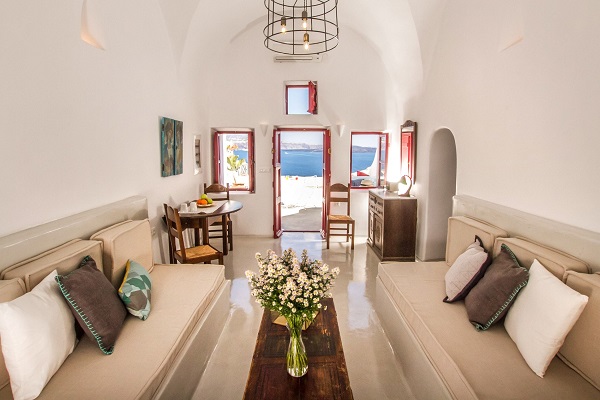 We've become obsessed with Greece since the release of Mamma Mia: Here We Go Again so it comes as no surprise to see this Santorini cave house appear on the list. It's carved into the caldera cliff and has a view that looks like it came straight from a dream.
1: I Sette Coni – Trullo Edera, Ostuni, Italy: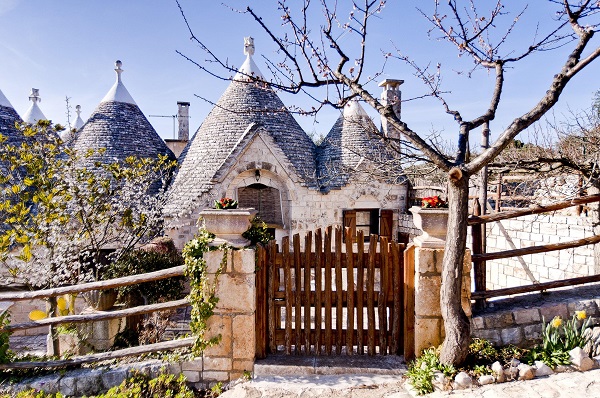 And finally we reach the number one place on our list and we are swooning more than ever before. This quirky house has a rustic feel to it that makes it the most wishlisted place on Airbnb. The greatest thing about this location is the price. It costs a mere $81 per night so if you need us we'll be booking a month long stay at this divine spot.