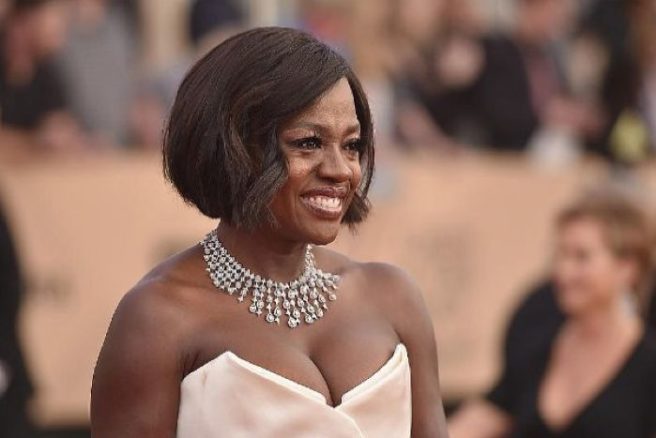 When the 2011 film The Help opened in cinemas, it divided critics. The book of the same name was a bestseller, and its movie adaptation achieved similar success at the box office (it grossed over $200 million), but as many pointed out, it was a film far from perfect. This is largely due to its depiction of the women of colour in the movie and racism in America as a whole.
The film recounts the story of a young white woman and aspiring journalist Eugenia 'Skeeter' Phelan, played by Emma Stone and her relationship with two black maids, Aibileen Clark, played by Viola Davis, and Minny Jackson, played by Octavia Spencer, during the Civil Rights Movement in 1963 Jackson, Mississippi.
And despite the fact that Spencer won Best Supporting Actress at the 84th Academy Awards for her role with Davis receiving a nomination, she has told the New York Times that her role in the film is actually one she regrets playing now.
"Have I ever done roles that I've regretted?" Davis mused.
"I have – and The Help is on that list."
She was quick to point out that while the movie had many positives – including the friendship and bonds she formed with its cast and collaborators – she felt that it wasn't truly the maid's voices who were heard in the end.
"[The experience] and the people involved were all great. The friendships that I formed are ones that I'm going to have for the rest of my life. I had a great experience with these other actresses, who are extraordinary human beings. And I could not ask for a better collaborator than Tate Taylor (the director)."
"I just felt that at the end of the day that it wasn't the voices of the maids that were heard," she explained.
"I know Aibileen. I know Minny. They're my grandma. They're my mom. And I know that if you do a movie where the whole premise is, I want to know what it feels like to work for white people and to bring up children in 1963, I want to hear how you really feel about it. I never heard that in the course of the movie."
This isn't the first time Davis has shared her concerns with the film. Speaking around the time of the film's release, she said much of the same in an interview, "I love the fact that [Emma Stone's character] Eugenia said 'I am going to write a story from the maids' perspective of what it feels like to work with these white women'. Operative term being THE MAID'S PERSPECTIVE. I don't feel like it was from our perspective, that's the problem I had with it. And I had it from the very beginning."