Elizabeth Banks has announced that filming on the new Charlie's Angels reboot has officially WRAPPED, which means one thing and one thing only: our excitement has just quadrupled to unhealthy levels.
Banks directed and played her own role in the exciting new remake, which stars a brand new generation of badass angels- Kristen Stewart, Ella Balinska and Naomi Scott.
She posted a photo to Instagram which showed herself and her gorgeous angels on set;
She captioned the image;
"That's a wrap. So much love and gratitude to these Angels."
Aw, don't they all just look sufficiently both radiant and empowered? The plot has not yet been released, but it's been confirmed that there are multiple Bosleys in the flick; Elizabeth, Patrick Stewart, and Djimon Hounsou are among them.
We're SURE you remember the original Charlie's Angels, possibly the greatest show of female badass-ery of all time.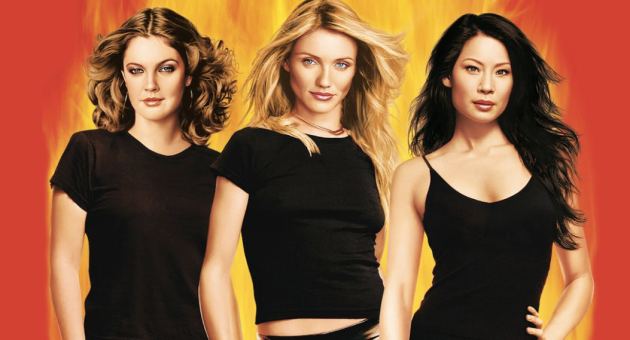 Ella Balinska shared a photo of the unbelievable view they had while filming a scene back in October for the highly-anticipated movie;
"Needless to say, sitting on my Angel production chair whilst looking at an epic view 100% gets you in the zone," she wrote, not taking our incessant jealousy into account at all…
Resident internet boyfriends Sam Claflin and Noah Centineo are the two presumed romantic interests in the film, which hits theatres on November 1, 2019.
Only roughly 330 days to wait, gals. *deep breaths*