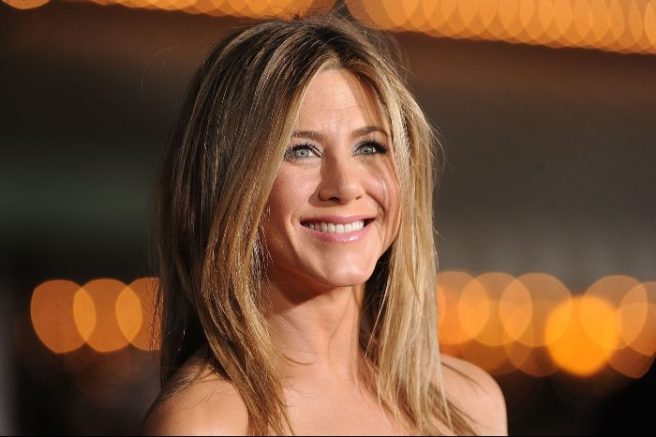 Jennifer Aniston was the queen of the red carpet at last night's People's Choice Awards.
The Friends alum never fails to look absolutely gorgeous and that was no different for Sunday night's event.
The actress donned a black strapless dress for the awards and we need to know her secret because we cannot believe she is 50!
Jennifer's quirky ensemble has to be one of her best looks yet. We are just obsessed with the ruffle detailing at the bottom!
The Morning Show star received the People's Icon Award at the awards on Sunday.
Jennifer fought back the tears as her friend and co-star Adam Sandler delivered an emotional speech about her legendary work.
As Jennifer took to the stage, she couldn't help but gush about the actor.
Of course I cried during Jennifer Aniston's #PCAs People's Icon award A LEGIT QUEEN. pic.twitter.com/6z1uK31kmo

— Emily (@xoemilyjean) November 11, 2019
"Adam! When did you get so mushy?! Oh my God, I love this man with all my heart. This is one of the kindest human beings you'll ever meet."
The actress delivered a witty and emotional speech that left the crowd in stitches, "As actors, we don't do this for the critics of for each other or to make our families proud, we do this for the money. No! I'm kidding! We do it for you guys, seriously, we really do. None of us could do what we do if it was not without all of you."
Speaking about the role that launched her career, she said, "If I have any claim to this word 'icon,' it's only because I was able to be on an iconic show, with an iconic cast, and an iconic haircut. 'Friends' was truly, it was the gift of a lifetime and I would not be standing up here without that amazing show, without those amazing five other actors and with an audience who stuck with us for a decade," Aniston added.