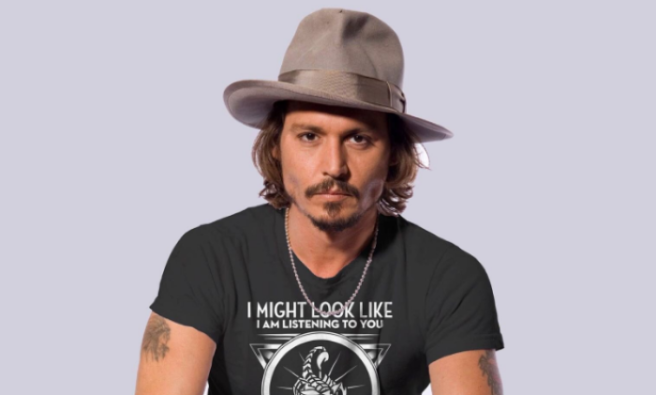 Johnny Depp has been in the dog house with fans after allegations from now ex-wife Amber Rose that Johnny was the perpetrator of domestic violence towards her.
However, the tide is clearly turning back in favour of the actor as he accepted a People's Choice Award for Favourite Movie Icon last night.
The star was noticeably humble in has acceptance as he thanked fans for the honour.
"I came here for you, the people, who through whatever good times or bad, have stood by me, trusted me. Thank you." –#JohnnyDepp at #PCAs pic.twitter.com/9GMvJoiMZR

— IFOD (@IfodOnelmstreet) January 19, 2017
"I appreciate it very much, you have no idea how much I appreciate it" he told the crowd.
"I truly feel that need to thank you," he said.
The star also made reference to the fans who stood by him "through whatever good times or bad," seemingly referencing the allegations from his ex.
johnny depp is disgusting who would vote to give him an award he should be in prison for abusing his wife

— kara (@sloansavery) January 19, 2017
But not everyone believes that the star should be forgiven in the eyes of the public so soon.
"Johnny Depp deserves to be in prison and y'all stay giving him awards."
"Abusers gonna abuse. Congrats on enabling that," said one outraged ex-fan.
Anytime I see an article on Johnny Depp winning that award or being praised in general pic.twitter.com/UfSeusIkem

— Grainne Coyne (@Grainnenewsie) January 19, 2017
Johnny Depp and Amber Heard just finalised their divorce mere days ago.
The pair settled their divorce and her domestic violence case with a $7 million dollar settlement.
Amber plans to split the settlement and donate it to the American Civil Liberties Union, who work to prevent violence against women, and the Children's Hospital Los Angeles.