There are certain places in the world that really have to be seen to be believed.
If you are planning a trip for 2017, but have no clue where you want to go, then you have come to the right place.
Whether you are a beach goer, a party animal, or a sight-seeing city lover, we have you covered.
Check out our top 8 holiday spots for 2017…
New Orleans, United States
Whether it's music, culture or partying, New Orleans is the city for you!
Gorge on delicious beignets (fried doughnuts) while people watching at the Café du Monde, or take a glorious historical stroll through the French Quarter.
The night life in this crazy city is something that needs to be seen to be believed (seriously, the bars don't close), and there is jazz music playing everywhere you go.
You can also take a high speed thrill ride down the Bayou swamp, and visit old plantations.
Seriously… this ghostly city ticks every SINGLE box.
Krakow, Poland
The gem of Eastern Europe, visiting Krakow is like something out of a fairytale (but with really cheap booze).
While it will be tempting to just go out every night, there are so many amazing things to do in this city that should take precedence.
Travel 135 metres underground to visit the stunning Wieliczka salt mines, or take a jaunt up to the mountain village of Zakopane, for some serious views (and sledding).
If you are a history nerd, then you can also tour Auschwitz concentration camp, which may be upsetting but it is something worth seeing.
All in all, Krakow is perfection.
Havana, Cuba
Take a step back in time this year, and visit the amazing Cuban city of Havana!
The beaches, the colours and the CARS are all sights to behold… plus the night life is fantastic.
While you're there, you absolutely have to try guarapo… it's freshly squeezed sugar cane juice and it is to die for!
Havana is one of those places that you can just walk around for hours, and never get bored!
Toronto, Canada
Canada is one of the most beautiful countries in the world, with cities like Vancouver, Montreal and Calgary all worth a visit.
However, Toronto is at the top of our Canadian list, and for good reason!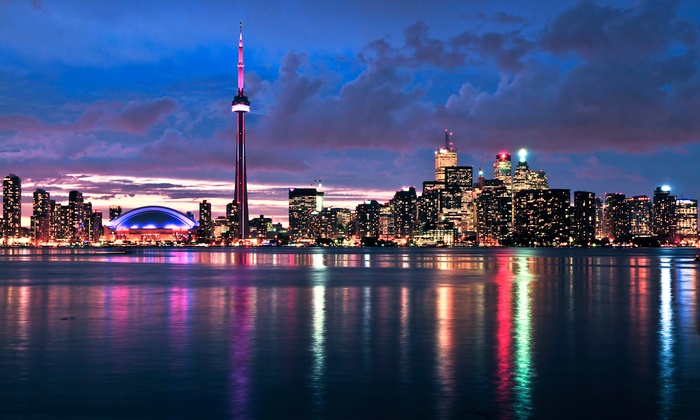 Toronto has a booming foodie scene, with deliciousness on every corner. Have a wander through the gloriously bohemian Kensington market, and explore all the amazing food Toronto has to offer.
When you've had enough to eat, head to the historic distillery district and explore the car-less cobbled streets of what was once the British Empire's largest distillery.
Also, if you need a break from the city life, you can visit the breathtaking Niagara Falls, which is just 90 minutes away.
Fan-bloody-tastic.
Tokyo, Japan
Fancy a trip into the future? Because that is exactly what Tokyo feels like.
Japan's busy capital city is bursting with culture, excitement and the BEST sushi you will ever taste (obviously).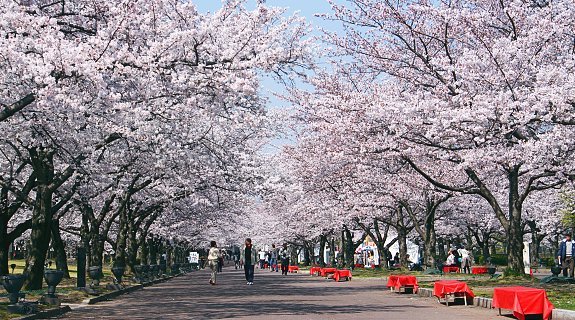 Head to the Tsukiji market, and devour some of the freshest, and most delicious food on earth.
Also, if you plan the trip correctly, you could see the beautiful cherry blossoms blooming… which is something Japan is famous for.
Not that anyone needs another excuse to visit, but it is important to note that there is also a DISNEYLAND in Tokyo.
*books flights immediately*
Cape Town, South Africa
This beautiful part of South Africa offers tourists the best restaurants, creativity and outdoor activities (keeping everyone happy).
The whole city is breathtakingly beautiful, but beautiful the Table Mountain National Park is really Cape Town's crown jewel.
There are countless tours and adventures to go on, including hiking, biking and cave diving (yes please!).
There are also world famous eateries, luxury spas and pretty cool shops through this remarkable city.
Reykjavik, Iceland
Described by Lonely Planet as "a little city with a big soul", Iceland's capital city is, without a doubt, one of most majestic places in the world.
The pretty streets are lined with colourful, and beautiful buildings that are all perfectly Insta-worthy.
One thing that should not be missed when in this stunning laces is the Aurora Borealis, or the Northern lights.
The music scene in Reykjavik is also unreal, with epic festivals and gigs on all the time.
The beauty of Iceland is that it can be done as a long weekend, or a longer holiday.
Sign us up.