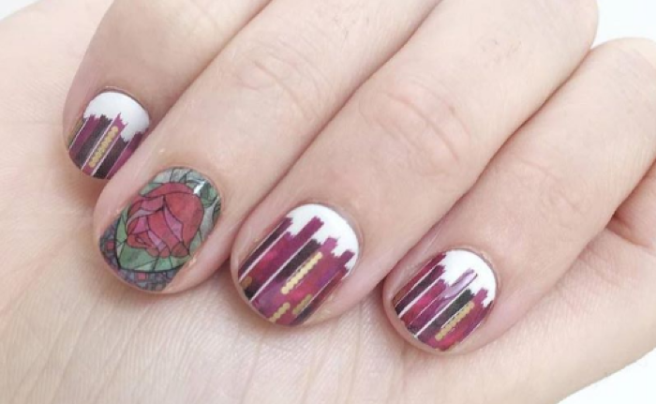 We're loving all of the Beauty and the Beast merch that's being released in the lead up to the release of the new live action flick.
From beauty serums to Juicy Couture collabs, we could be decked out in Disney in two seconds flat.
The latest addition to the Beauty and the Beast bonanza are these divine nail wraps that we're more than a little bit obsessed with.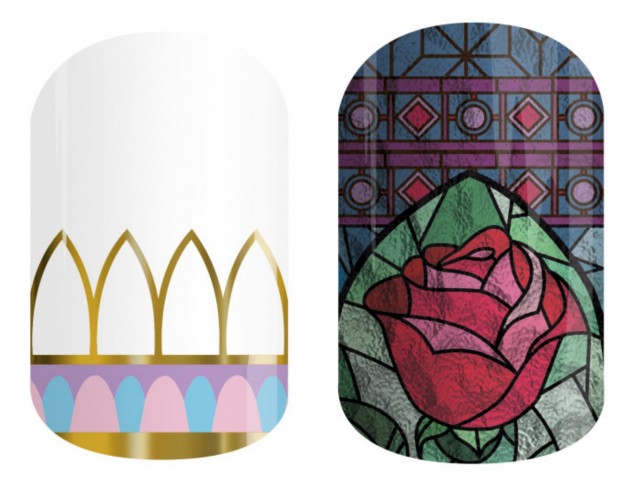 Pic: Jamberry
The wraps take their inspiration from the original film, depicting the Disney cartoons china pattern and rose theme.
The wraps are by a company called Jamberry, and our favourite set has to be the white manicure which pays homage to one of the cartoons cutest characters, Chip.
The stained glass theme of the Disney movie also features, on a set of wraps complete with a classic Beauty and the Beast rose motif.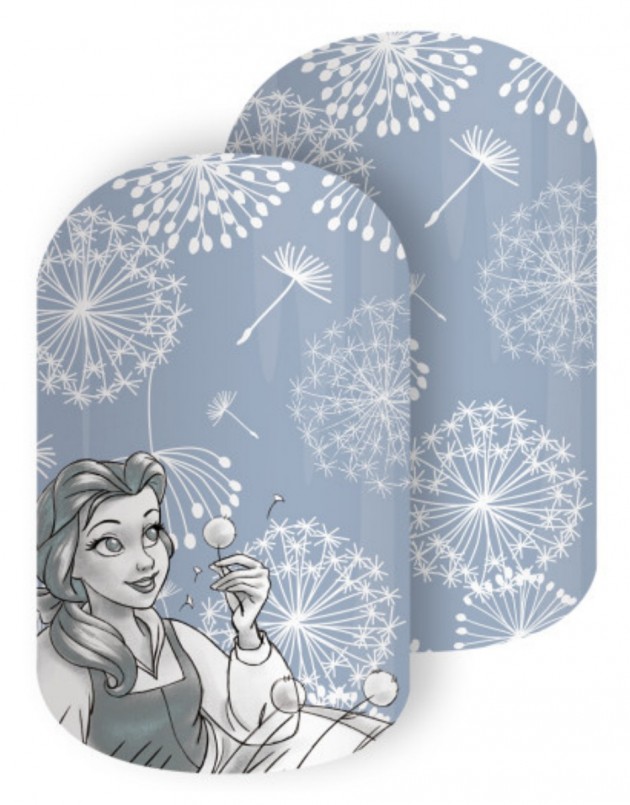 Pic: Jamberry
Another set of wraps in the collection showcases the heroine Belle, depicting the classic scene in which she wonders how she can get out of her small-minded little town.
We cant wait to get our hands on these wraps in time for the movies release on March 17, to create a manicure that's definitely Disney princess worthy.