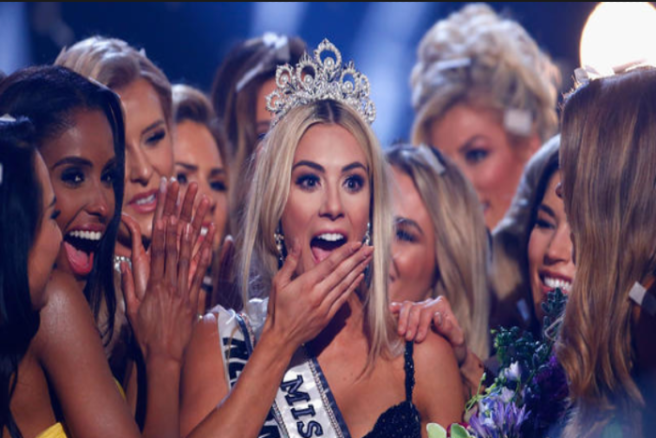 Beauty pageants such as Miss Universe attract a hell of a lot of negative attention daily, especially since Donald Trump owns one. Anything he owns usually turns to ash, TBF.
From those who feel it's concepts are totally outdated for the modern world, to those expressing concern over how problematic the notion of 'swimsuit bodies' is, pageants are often in the spotlight for scandals.
Once again, pageants are in the media after Miss USA, Sarah Rose Summers, was filmed mocking foreign beauty queens and even IMITATING THEIR ACCENTS at the Miss Universe competition.
Can you believe?
This is beyond clueless.
The sexism surrounding the pageants is bad enough, without the racism added to the pile of problems. Summers can be heard saying;
"Miss Cambodia is here and doesn't speak any English, and not a single other person speaks her language. Could you imagine?"
Summers then went on to mock yet another contestant, Miss Vietnam, saying:
"She's so cute and she pretends to know so much English."
Not only did she mock her for her lack of English (as if Summers knows anything about being bilingual), she then made fun of how Miss Vietnam spoke.
Summers has since posted an apology after the internet went absolutely mad at her, understandably.
She wrote:
"In a moment where I intended to admire the courage of a few of my sisters, I said something that I now realise can be perceived as not respectful, and I apologise."
I mean, why did she say 'can be perceived' as disrespectful? It's straight up normalised racism, gal.
Own up to it, and check yourself, Regina George. *sigh*