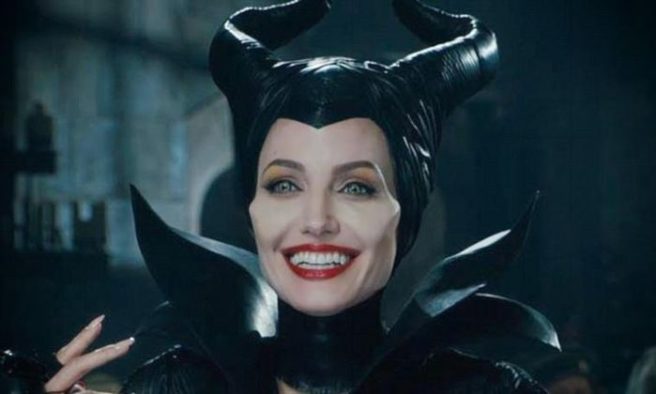 With production of Disney's Maleficent 2 officially underway, stars Elle Fanning and Angelina Jolie have been teasing fans with a series of BTS snaps.
Four years after Jolie first stunned fans with her haunting portrayal of the Disney villain, Elle has taken to Instagram to share two adorable photos of her and her on-screen mother.
Rocking Maleficent's signature horns and sharp fangs, Angelina can be seen playfully flashing the peace sign in the background, as the pair joked around between takes.
"It's bring your mom to work day on the #Maleficent2 set," Elle wrote on Instagram.
Meanwhile, Walt Disney Studios confirmed that Michelle Pfeiffer will indeed be joining the sequel as Queen Ingrith, while Harris Dickinson has been cast as Prince Philip.
And as if that wasn't enough information to keep us Disney fans satisfied, we got an official plot synopsis which read:
"A fantasy adventure that picks up several years after Maleficent, in which audiences learned of the events that hardened the heart of Disney's most notorious villain and drove her to curse a baby Princess Aurora.
#Maleficent2, starring Angelina Jolie, Elle Fanning, and Michelle Pfeiffer, is now in production. pic.twitter.com/08CQO3FApS

— Walt Disney Studios (@DisneyStudios) May 29, 2018
"Maleficent II continues to explore the complex relationship between the horned fairy and the soon to be Queen, as they form new alliances and face new adversaries in their struggle to protect the moors and the magical creatures that reside within."
Maleficent 2, which will be directed by Pirates of the Caribbean: Salazar's Revenge's Joachim Rønning, doesn't yet have a US or UK release date.