Fashion month has officially come to a close, and we are now all waiting for the fantastic backstage beauty product launches from MAC Cosmetics.
We have great news, as the M.A.C. Metallic Lips line is launching in just a few weeks.
We spotted MUAs using the new metallic lipsticks at the Lanvin F/W 2017 show and fell madly in love, even if some of the shades are a little bit "out there".
The exciting new product will give your lips a foil-like look, but with a matte finish, which is pretty difficult to achieve.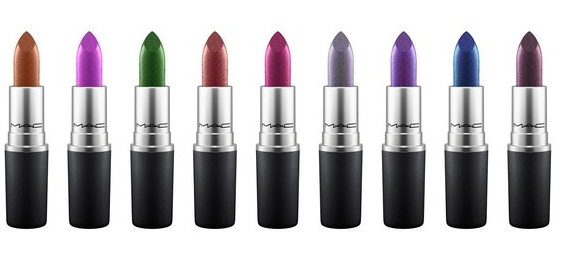 The metallic lipstick range is set to include 18 different foil shades, such as an emerald green, a midnight blue and a rosy pink.
While these are fabulous lipsticks for any makeup enthusiast, we also love the fact that some of the lighter shades can also double as a highlighter, for those of us who don't feel like forking out the money for both.
The lipsticks are set to retail for €20, making them pretty affordable, when you consider how cool they are.
The M.A.C. Metallic Lips line will be available March 23 online and in stores.
What do you think, ladies? Are you loving these jazzy new lipsticks?