Inglot is celebrating 10 glorious years in the cosmetics business by making numerous new announcements, and their first one has us gasping with the excitement.
As well as creating new loyalty cards, a ten-year anniversary palette, a partnership with retail giant Next, collaborating with top influencer Terrie McEvoy, Ciara McKeown and Lucy Fitz, they're rolling out the brand in a number of pharmacies.
Burke's Pharmacy in Naas, McElhinney's Dept Store in Ballybofey, Co. Donegal and McCauley's Pharmacy in Carlow are included in the roll-out, after the brand joined one of Ireland's biggest online beauty retailers; Cloud 10.
Now the brand, which was brought to Ireland in 2009, are bringing out their new 'Minis' collection; 8 Mini Lip Satins, 10 Mini HD Foundations and 4 Brand New Mini 'Glow On' Highlighters.
The new concept minis are the beauty brand's eighth announcement as part of their Inglot10 campaign, and thank Goddess it's payday because we want ALL of these.
They're the first in the global brand's launch into the world of travel-size make-up products, and range from just €6 to €9. Heaven help us, we can't be stopped from buying them all.
The Minis Collection officially launches today (Wednesday, July 31) across all Inglot stores nationwide, and on their website here.
'Glow On' Mini Highlighter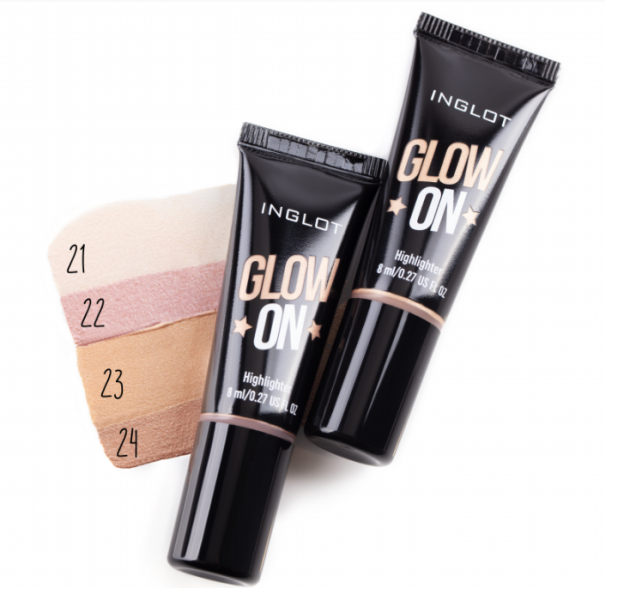 The brand new, intensively pigmented 'Glow On' Gel Highlighters come in four, radiant shades and are perfect for illuminating your beautiful skin this summer.
Achieve that dewy 'strobed'' lighting effect with the gorgeous highlighter, priced at just €9. The 3D metallic highlight look you'll create won't let you down, day or night.
You can use the 'Glow On' Gel Highlighters under or over make-up, and all over your body. They also fit easily into your purse for those nights on the dancefloor, so they're like a mini best pal in your bag.
Mini HD Foundation
Inglot's record-breaking, bestselling high-definition foundation is now available in mini form, and we couldn't be happier.
The brand's infamously long-lasting, imperfection-concealing foundation is every beauty guru's dream purchase, and now the mini foundations come in 10 shades.
They're also suitable for all skin types, so whether you're dry or oily-skinned, these are for you. Considering they're €9, they're pretty much for everyone.
Mini Lip Satin Lipsticks
Inglot's creamy, soft mini satin lipsticks are ideal for holiday-wear this summer.
Rich in emollients and special ingredients, the lippies have a velvety smooth finish. They'll leave your lips fuller and more moisturised than ever, how can we say no?
Mini Lip Satins sell at only €6, so we're officially buying the entire range.
Inglot has 16 Stores throughout Ireland, so there won't be a shortage of options if you're searching for their Minis Collection. Inglot also sell the range online and in selected pharmacies.
Feature image: Instagram/@inglotireland