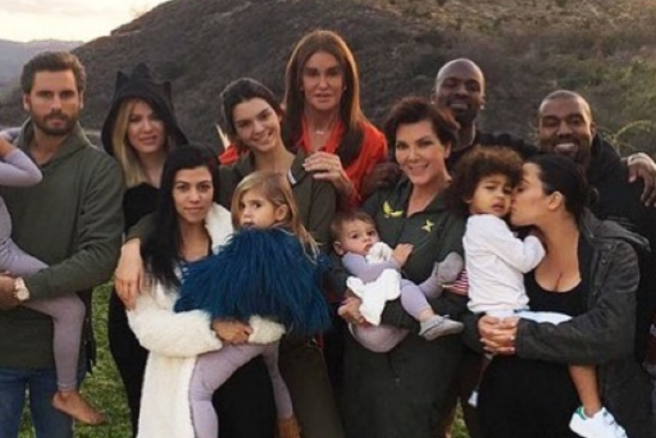 The Kardashian crew has signalled the end of their apps.
The change is coming in 2019 and you can kiss goodbye to all the extra Kardashian-Jenner goss.
Those who have subscribed to their $2.99 per month charge for the app – are about to save three dollars-ish every month.
On Kim Kardashian's website, she made a statement on behalf of herself and her sister Kourtney, Khloe, Kylie and Kendall.
It read: "We've had an incredible experience connecting with all of you through our apps these past few weeks but have made the difficult decision to no longer continue updating in 2019."
"Truly hope you've enjoyed this journey as much as we have, and we look forward to what's ahead," she added.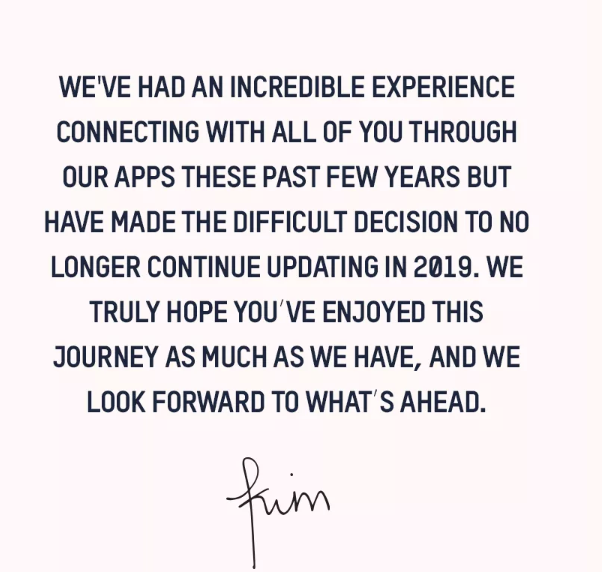 Subscribes of the app were able to see exclusive content from each of the sisters.
Kendall's segment was all about fashion and Kylie's contribution was, of course, about make-up.
Kim's content was around beauty, whilst Khloe was the in-house fitness guru and Kourtney's posts were all about health.
It doesn't come as a major surprise that the app has come to an end.
In August, the Kardashian ladies announced that their DASH clothing stores would be closing their doors.
The change-up in business comes as their empires expand and their demands draw them elsewhere.
In a statement released in late summer, Kim said: "We've loved running DASH, but in the last few years we've all grown so much individually."
"We've been busy running our own brands, as well as being moms and balancing work with our families."
"We know in our hearts that it's time to move on," she ended.
We can't wait to see what's in store for these ladies for 2019.