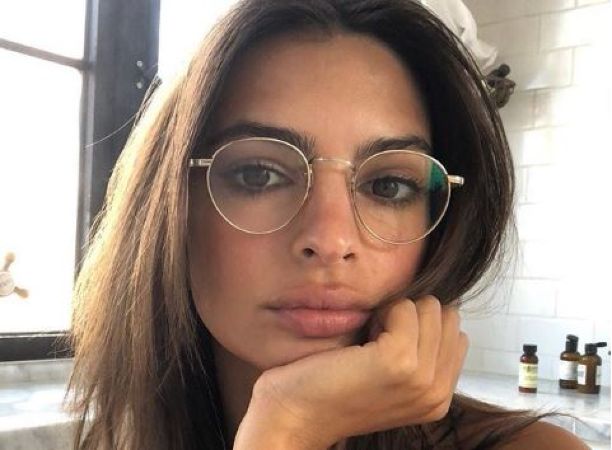 Ever since the Blurred Lines video grabbed headlines all over the world back in 2013, Emily Ratajkowski has rarely been out of the papers.
And this week she has come under fire for a caption she posted on Instagram as part of a Kerastase ad campaign.
Sharing a black and white image of herself sporting thick voluminous locks, the 26-year-old model and actress made a remark which has caused great upset among many of her followers.
"Hair is a fundamental part of beauty, femininity, and identity. So excited to announce that I am the new face of @kerastase_official! Welcome good hair days!" she wrote earlier today.
Taking issue with the beauty ideal she communicated in her message, members of the public were quick to remind the model that her remarks had little grounding in reality.
"Arrogant af," replied one of her followers. "I wasn't so lucky to have thick healthy hair by nature, but this is not YOU who tell me I don't deserve to be beautiful and have my identity!"
Emily was also reminded that hair loss is often the repercussion of illnesses experienced by countless women around the world, and therefore should not be used as a measure of beauty.
"So those gorgeous, strong women who have lost their hair battling cancer or suffering alopecia aren't considered to have beauty, femininity or identity? What were you thinking writing this?!" countered one of the model's followers.
By contrast, some Instagram users were quick to jump to the model's defence, asking fellow followers to provide a more appropriate caption for a haircare brand.
"It's a haircare ad, what is she supposed to write in the caption?" argued one fan. "I'm sick and tired of hearing and reading women are all beautiful no matter what."
"Here we are talking about pure aesthetics and I'm pretty sure any women would agree hair plays a fundamental role in making woman feel beautiful and feminine, and any bald women would love to have their hair back of they can."
Emily recently discussed the campaign and acknowledged that while hair doesn't hold the same importance for everyone, it plays a prominent part in her life, saying: "Bad hair days are the worse because it can become the centre of the day."
"For some people, their hair isn't important to them, and that's a totally respectful stance. I would never judge someone who feels that way," she explained during a recent interview with Elle.
She added: "But for me, and for a lot of women, how our hair looks and feels is an everyday part of our lives, whether we always want it to be or not."