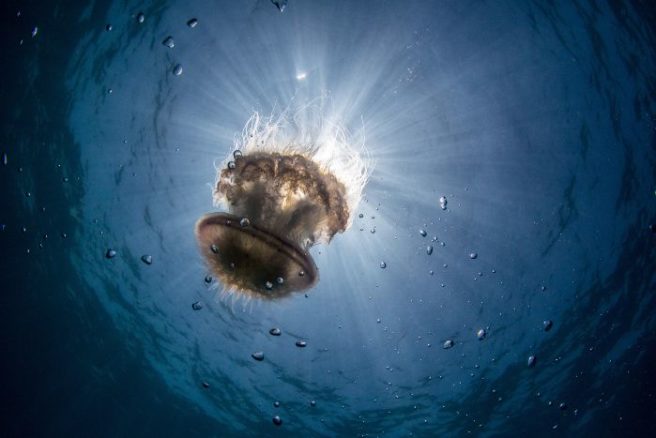 We aren't the only ones melting in the warmer weather.
Jellyfish are being attracted closer to shore in places around the country in order to stay cool.
Warnings have been issued to the public, in light of a number of Galway swimmers being hospitalised with dangerous stings from Lions Maine jellyfish.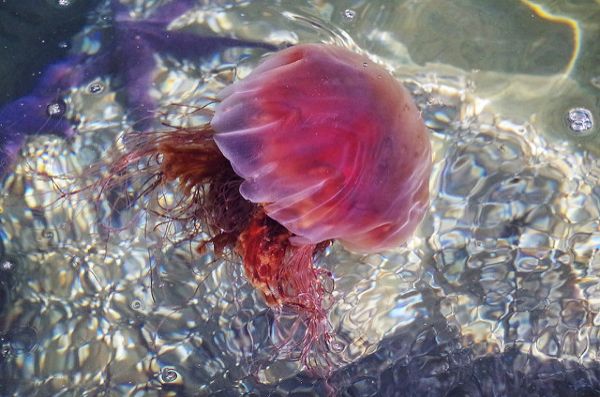 The jellyfish in question are the largest of their species in the world, reaching up to seven feet in diameter.
They also carry a venomous and extremely painful sting.
Experts have observed the jellyfish have grown larger than usual this year.
Dr Tom Doyle, a marine biologist and lecturer in zoology at University College Cork told The Irish Times :
"It is not correct to say this is the first time they have been spotted on the west coast, as we had reports for the last two years, but they are particularly large and mature.
"They normally prefer the Irish Sea as it is cooler, and the hotspots are the Forty Foot in south Dublin, and popular swimming places like Bettystown, Co Meath and Clogherhead, Co Louth, and right around to Donegal," he said.
Galway Water Safety reported the hospitalisation of three people, one of which was a staff member.
All three landed themselves in A&E over the week and were treated for bad stings from a Lions Maine jellyfish.
Taking to Facebook, they explained the swimming situation and what to expect for the next couple of weeks.
"There are large numbers of Common & Compass jellyfish in the bay and smaller numbers of the Lions Maine. More so than usual for this early in the summer, so it is likely to be a bathing season where our lifeguards will be dealing with infestations of jellyfish on our Designated Bathing Areas (DBA's)."
"These potentially dangerous jellyfish are likely to appear on more of our beaches in the coming weeks. The sting from these jellyfish can cause anaphylactic shock and we have had a number of people hospitalised as a result of a sting from these venomous Jellyfish over the years. Three were hospitalised last week."
A #summer dip in the sea at the #FortyFoot, #Sandycove, County Dublin pic.twitter.com/Gz5gGORh8g

— dlr Libraries (@DLR_Libraries) June 26, 2018
The public have also been cautioned about an increased risk during spring tides.
Swimmers should wear wetsuits when possible and apply vaseline to their hands and feet to protect them from the jellyfish stings.
If you're brave enough to venture into the water after seeing those images: remember to always take precautions and heed the warnings.