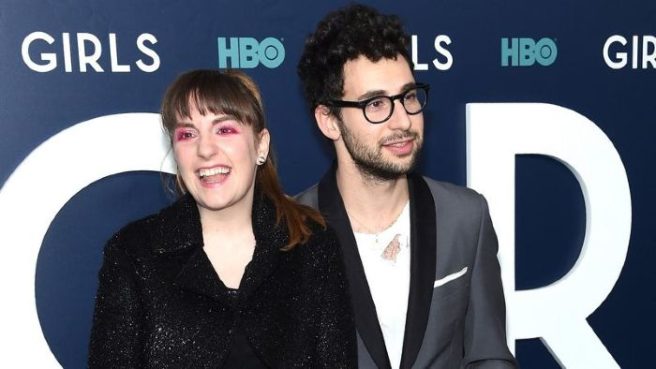 Lena Dunham and Jack Antonoff have split after almost six years together.
According to reports, the couple mutually decided to go their separate ways in December 2017 after they realised they were "growing apart."
A source told E! News: "It was mutual. Jack and Lena were growing apart and it just made sense for them to end their relationship where it was."
"They want the best for each other no matter what. They are both moving on."
The pair met on a blind date set up by Jack's sister in 2012 and the attraction was instantaneous.
The Girls creator and Bleachers frontman moved in together shortly after, telling PEOPLE that their living situation was "pretty normal in terms of everyday life" and admitted that the biggest struggle was "trying to find something new and exciting for dinner."
The former couple were never engaged to be married, despite a number of rumours throughout their relationship, and Lena admitted that she enjoyed the lack of pressure.
"I am not against marriage in any way, but I do like the fact that Jack and I have placed zero pressure on ourselves about it,' she said in February 2017.
"I have friends who have met someone, married them and got divorced during the period of time that Jack and I have been dating. We are as close as you can get to a pair of 100-year-old people. Every night we go home, walk our dogs, put them into their crates, take melatonin, watch 20 minutes of TV, then we go to sleep. It is the schedule of ancient, ancient people."
Meanwhile, Lena has been criticised of 'jumping on the Time's Up bandwagon', after actress Tess Thompson accused the star of not being present during the "countless hours of work" that went into the new anti-harassment campaign.