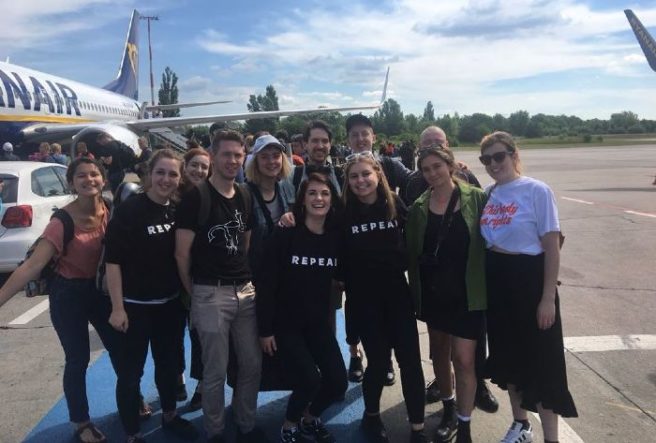 Tomorrow, Ireland will hold a referendum on whether or not to repeal the eighth amendment of the constitution.
A YES vote will mean that that the amendment will be repealed, and Ireland's archaic abortion laws will be changed.
A NO vote will change nothing, and 12 women every day will still be forced to leave Ireland to source illegal abortions.
For me, it is a simple choice, and I will be voting YES, for the women of Ireland. My friends, my future children and grandchildren.
The exportation of our problems stops here.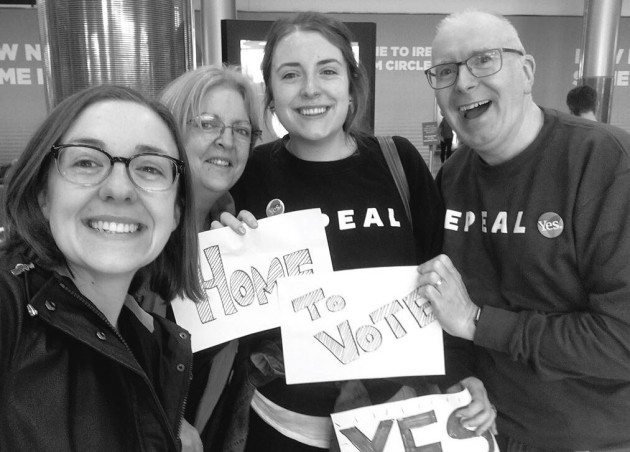 And as a YES voter, I am far from alone.
Thousands of people are getting on planes and boats (irony is not lost on me) to travel home to vote in this history-making referendum.
These people are taking to social media to share their stories, using the hashtag #HomeToVote – and honestly, I'm emotional.
It's incredibly heartwarming to see so many Irish people making a crucial journey for the women of their nation.
Here are some of the best tweets we've seen:
Just collected eldest son from Dublin Airport. In 2015 Ireland gave him his right – the right to get married.
On Friday he'll return the favour and vote to give women the right to make decisions about their own bodies. #Together4Yes #hometovote #soproud

— Noeleen McHugh (@MchughNoeleen) May 23, 2018
My 22 yr old sister is flying #hometovote to Vote Yes. My 21 yr old sister is on a flight to NYC today. She sent her postal vote before she left. My 18 yr old brother joined the register to #VoteYes Young people want change and they are making damn sure it happens #RepealThe8th

— Emma Zelda (@emmazelda0) May 24, 2018
Our son is boarding a flight in Berlin coming #hometovote ; his father is driving from Donegal to the airport to collect him. There are buses home but this feels the right thing to do – #YES for Irish woman #welcomehome #TogetherForYes

— Denise Blake (@DeniseMcGBlake) May 24, 2018
#hometovote london flight pic.twitter.com/UWSrl4SHAu

— Katherine Lynch (@katherinelyncho) May 24, 2018
Just a few of the Berlin crowd heading home today @ProChoiceBerlin #HomeToVote pic.twitter.com/HoCHyRrnPN

— Hazel Nolan (@hazelnolan) May 24, 2018
Cost of flights from Hanoi to Dublin: 800 euro. Length of journey: 20 hours. Chance to #repealthe8th: PRICELESS. #hometovote #Together4Yes pic.twitter.com/oROnKcBXcF

— the cute hoor (@HoorayForNiamh) May 22, 2018
Boarding a 13 hour flight from Buenos Aires to London. London to Dublin tomorrow. No one at airport knows what my repeal jumper means. No one here knows why I'm travelling. If this feels isolating for me, can't imagine how lonely it must be 4 her, travelling 2 the UK #HomeToVote

— Ciaran Gaffney (@gaffneyciaran) May 22, 2018