You'd almost feel a great big whack of empathy for the celebrities of yesteryear: after all, they did NOT have all the advantages of nifty hair gadgets, advanced hair products, and – most significantly – hair extensions that famous faces today can rely on.
Case in point: L'Oreal ambassador and all-round totally gorgeous gal Cheryl Cole – who once sported cornrows (hello, 2002) in a bid to jazz up her tresses.
Nuff said.
However, and while extensions have certainly in more recent times been championed by a host of red-carpet connoisseurs, small and big screen stars, and catwalk queens, adding to your own strands is now increasingly commonplace for us normal folk too.
In fact, one recent survey in the UK revealed that an astonishing one in three women – from all walks of life – currently wears extensions.
Yes, Britney Spears, Paris Hilton, and Katie Price once gave them a seriously bad name, but there's no doubt that the hair extensions available right now are a practically flawless addition to what nature already bestowed on you.
A whack of celebrities opt for Gold Fever – mainly because it's seemingly as close to your own real hair as extensions come. That and it's ethically-sourced and fans of the brand swear that it doesn't cause any damage to their own precious tresses.
The current crop of fans include the likes of models Georgia Salpa and Rosanna Davison; actress Michelle Keegan; Cocoa Brown's Marissa Carter, Made In Chelsea's Lucy Watson and Nicola Hughes; Celebrity Big Brother's Danielle Lloyd; and singers Una Healy, Tallia Storm, and Louisa Johnson.
But with prices for a set – which should last six months – ranging from a couple of hundred euro up to €1,000 for more complex transformations, is it money well spent?
Well, if the before-and-after snaps of Average Josephines in salon chairs up and down the country are anything to go by, the answer is a resounding 'yes!'.
Online reviews from bloggers and influencers are suitably gushing too.
"I have the flattest, straightest, most lank hair you can imagine, so I just love the volume and fullness the Gold Fever Hair Extensions give me," writes The Style Fairy, aka Naomi Clarke.
"Even though I have a serious amount of hair, styling is very easy. It takes me about 10 minutes to curl my hair and about 15 to dry it," highlights The Beautiful Truth – Sinead Kavanagh.
"The results as you can see are nothing short of beautiful," states Kellie B Beautiful, aka Kellie Billings, adding: "It has definitely given me a little confident boost."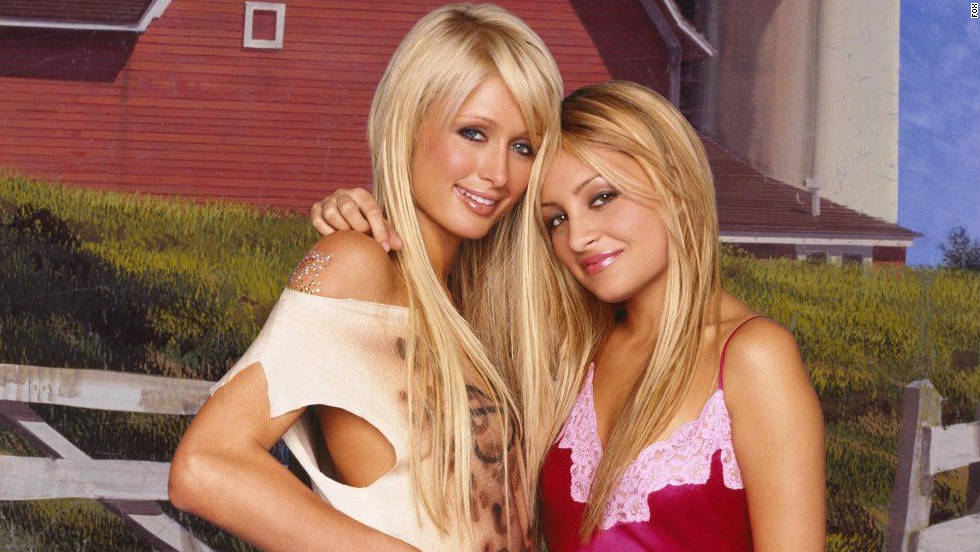 Yup, clearly things have come a LONG way since Paris and Nicole first rocked super-long and lanky locks on The Simple Life – and there's no doubt that (unlike Cheryl's cornrows) hair extensions is one trend that's here to stay.