Christmas is a time of year we all look forward to, and who doesn't enjoy the gift shopping that goes hand-in-hand with the most festive time of year? But, not to rain on this tinsel-covered parade, it can also be a tad stressful. So many people to buy for; the 'will they, won't they like it' dilemma, the panic when you realise you've lost the gift receipt… So, how does one take the stress away and ensure you're sitting, sipping toffee nut lattes as opposed to standing in mile-long queues?
AllGifts.ie is a favourite for so many this time of year, as you can do all your shopping in one place! You're a few clicks away from over 10,000 gifts to choose from, and if you think gift vouchers would go down a treat, you can buy them from 200 destinations across Ireland. This will surely take at least some of your stress away, and for an extra special treat, they are also running a competition on site that will see one lucky winner be in with a chance of getting a shopping spree on AllGifts.ie worth €500!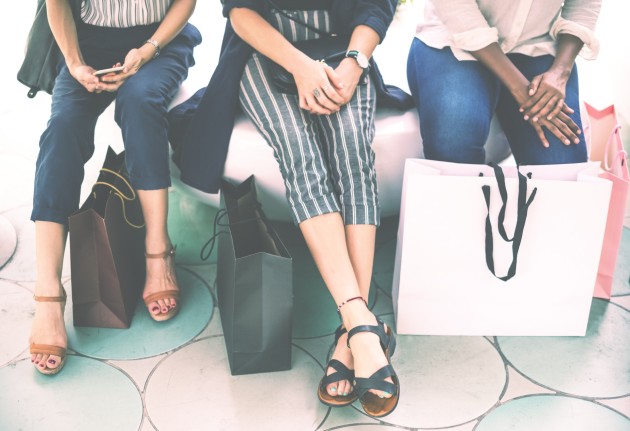 But, don't just take our word for it, as well as the above, here's three reasons customers love it so:
1. Instant Personal Gifts
You can select any gift voucher, add your personal message, and instantly send your gift by email or download for printing out. You can also order your personalised gift vouchers for delivery in a beautiful gift box, so you don't even have to think about the wrapping side of things.
2. So much choice
AllGifts.ie offers over 10,000 gifts and vouchers from 200 of the best shops, hotels, spas, restaurants and adrenaline adventures across Ireland. And they have one of the largest selections of Christmas Hampers and Seasonal Gifts.
3. Gift Swapping is an option
And if you're worried your gift voucher of choice may not hit the mark (it's happened to us all!), when you buy any gift voucher on AllGifts.ie, the recipient always has the option of swapping for another gift they might prefer!
Still stuck for gift ideas? Well, you, deserve some me, myself and I time, and nothing says that like an incredible Spa Treatment (complete with a heavenly massage). And there'll be no Christmas blues in sight (for real) should you present her with say, a Penneys voucher so she can buy that essential Christmas Party outfit (or three)
Oh, and don't forget, you could get your Christmas gifts all bought and paid for thanks to AllGifts.ie, head over to their website HERE to be in with a chance to win a €500 shopping spree!