Much like Von Dutch hats, UGGs and Kelis's Milkshake, flip phones live on in our hearts and minds as an iconic piece of 00s culture.
The now seemingly ancient artefacts were the must-have gadget of the 00s era, with every celeb worth their salt rocking a snappy flip phone with their Juicy tracksuit.
Bonus points if it was bedazzled in crystals.
Last year, Motorola announced that they were bringing back an updated version of their beloved Razr phone, and now Samsung are following suit.
The Samsung Galaxy Folder 2 is here to make all our Simple Life dreams come true.
As you can expect, the phone has a sassy flip mechanism, comes in metallic pink and purple and has 16GB of internal memory and an 8MP main camera.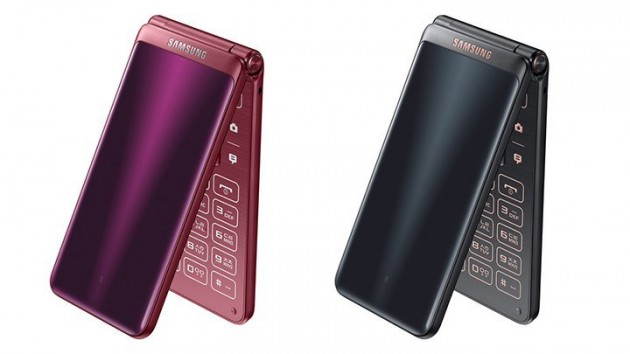 Image: Yugatech
Paris Hilton would be proud.
As well as having all the throwback features, the phone will also be adapted to today's social media savvy age, with a 'social app key' that allows users to easily access their social media accounts through the touch of a button.
There will also be a a 5MP selfie camera.
Samsung has actually continued to sell their original flip phones since the 00s, but their only market was in South Korea.
mad to think 12 year olds got smartphones and social media, when i was 12 i had a flip phone with £5 credit and crazy frog as my ringtone

— kieran crozier (@kxeran) June 26, 2017
The Folder 2 has been released in both Korean and Chinese markets, but no word yet on its European release date.
Fingers crossed it's coming up soon, because these beautiful bad boys would be the perfect respite from smart phone saturation.