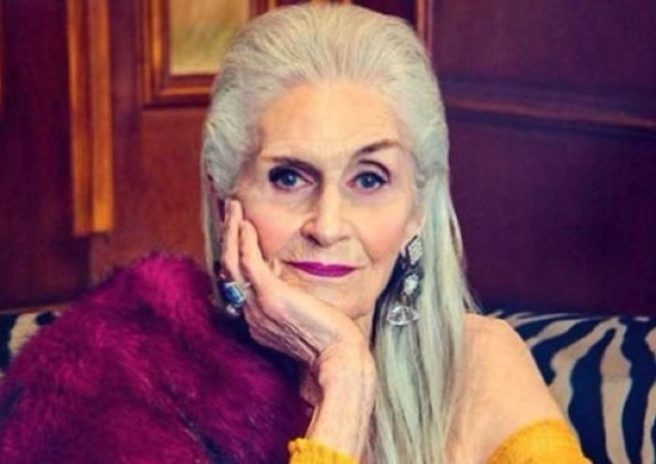 Daphne Self is proving that age is just a number after she landed a role as the face of a new beauty campaign, aged 89.
The British-born fashionista has been dubbed 'the world's oldest supermodel' thanks to her latest deal with cosmetics company, Eyeko.
She appears in a video campaign for the brand's new Bespoke Mascara range, during which she speaks fondly about her modelling career as well as her love of makeup and beauty products.
Daphne began her modelling her career when she was just 20-years-old, before being 'rediscovered' when she turned 70 when she featured in the pages Vogue for an article on ageing.
While demonstrating the new mascara, the model admitted that she loves having long and thick eyelashes before giving a cheeky wink directly to camera.
According to The Independent, Eyeko chose Daphne for the Bespoke campaign, alongside other younger models, because the campaign aims to show that "no one size fits all."
Speaking about the new range, the founder of Eyeko, Nina Leykind, said: "Our fans are discerning and smart and no longer accept the norm and we want to celebrate the individual."
"For Eyeko it's about fulfilling our mascara mission and delivering on our promise to create the perfect mascara for everyone."
"I'm thrilled that we can now offer our fans a mascara that really is as game-changing as we promise!"
The Bespoke range has 100 unique combinations allowing users to create their perfect mascara in three easy steps.