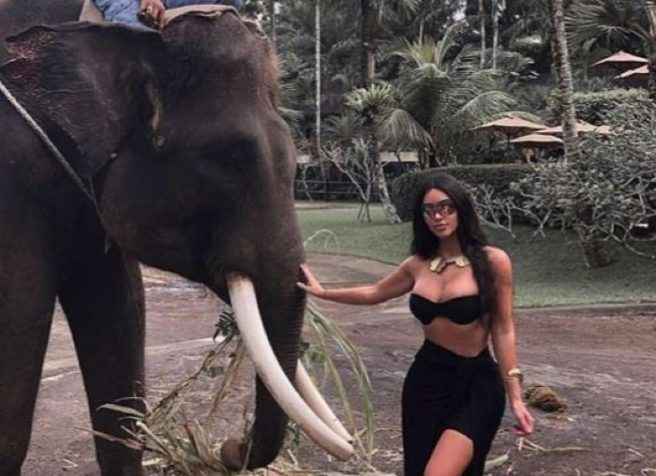 Kim Kardashian may be one of the most popular Instagram users with an astonishing 136 million people following her account, however, that doesn't necessarily mean she is the most loved celebrity on the photo-sharing app.
The businesswoman is often slated for the content she shares on Instagram whether that's of her daughter North wearing makeup or a lavish shot taken on her private jet.
The Keeping Up With The Kardashians star is often hit with waves of criticism no matter what she posts, but her latest post has caused quite the stir online and we're not surprised.
Kim posted a throwback photo from her recent trip to Bali. The snaps were taken at a supposed 'elephant sanctuary' in Bali, however, Kim has been slammed for the cruel photos with many claiming the elephants are treated horribly at the 'sanctuary'.
Numerous users stressed the fact that if it was, in fact, an elephant sanctuary then people wouldn't allow elephants to be ridden.
One user wrote: "This is not an elephant sanctuary. You do not ride elephants in a sanctuary. Do not visit or post about these places when you do not have the right information. These are beautiful animals that need to be treated with respect not like a toy to ride along and to take an insta pic with. Disgraceful."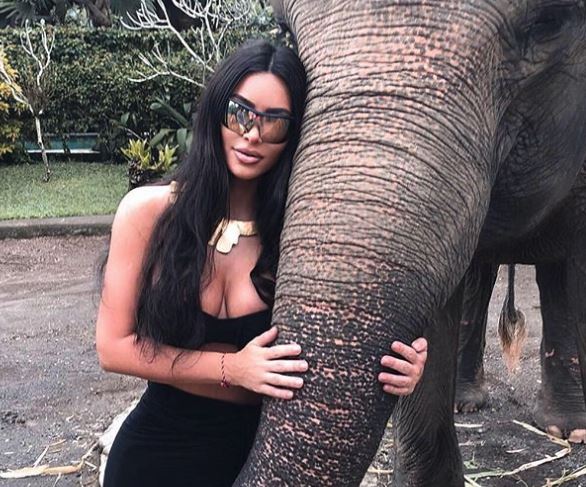 Another asked: "Do you really care about the elephants? Or do you care more about how you look standing in front of one."
"This is cruel! This elephant should be in the wild with its social group…Seriously Kim? You couldn't have picked a real sanctuary where they rescue animals and don't 'train' elephants and rip them from their families? You had to choose this place?!" another said.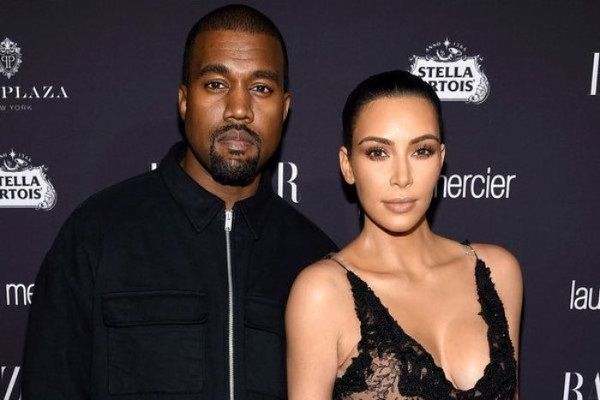 One user stressed how this place definitely wasn't an elephant sanctuary like Kim claimed: "This is not a sanctuary; you know it by the fact that the elephant is being ridden and there is a hook on a pole that the rider is using to get the elephant to comply. But all for a good picture right Kim? Who cares if the elephant has been tortured (you can see scars on its skin) or taken away from its mother when it was a baby and starved to train it so you could have a picture."
Kim responded to the backlash by saying she did research before visiting and stressed that the elephants were rescued and well-treated.
It is believed Kim and Kanye visited Mason Adventures in Bali, which is an elephant park, not a sanctuary.