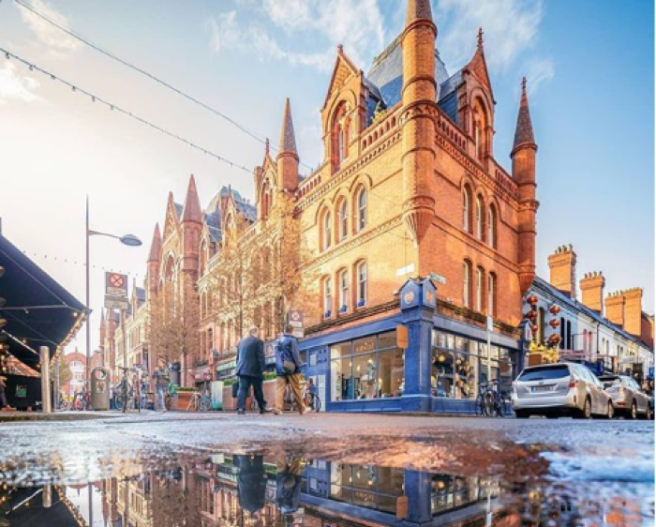 We love our dirty old town, from the cobble stones to the Molly Malone. – She's a beaut.
It's no surprise that our Dublin streets are busy with the hustle and bustle of tourists.
Our culture, art and humour are all a draw for those across the globe, to book a ticket, take a plane and discover the gems that lay in our land.
Our little capital city might be small in scale to others, but it's just as rich in spirit and heart.
However, this heartbreaking video ignites the double standards that live in our city.
The problems we walk by everyday on our way to work or college.
The issues we protest or may be all too familiar with as we collect the dole, search for a place to live or scrap to get by.
The things the tourists miss as they stroll through the gates of Trinity or picnic in Stephen's Green.
You might be pondering the issues the poem raises, as you listen to Pete St John describing our city.
You could be nodding along, agreeing to the things he's recalling, but the terrifying fact is, that poet and songwriter Pete St John, wrote this piece 30 years ago.
Debuting 'A Dublin Poem' on the Late Late Show on the eve of Dublin's Millennium in 1988, he was reflecting on Dublin's progress – but what has changed?
The things that plagued the city 30 years ago, seems to be very much alive and kicking in the present day.
The video opens with how much the tourism industry has generated last year, and ends with the poignant question of – how much is a life worth?
The filmmaker, Paul Butler Lennox wanted to raise awareness of the housing crisis and homelessness problem that continues to be a huge issue.
Our city and earning power has radically changed over the last 30 years, however, the same problems persist.
According to Focus Ireland, in July 2018, 9,891 of people were homeless, included in this figure is 3,867 homeless children.
The question that remains is why?
Feature image credit: Discover Dublin