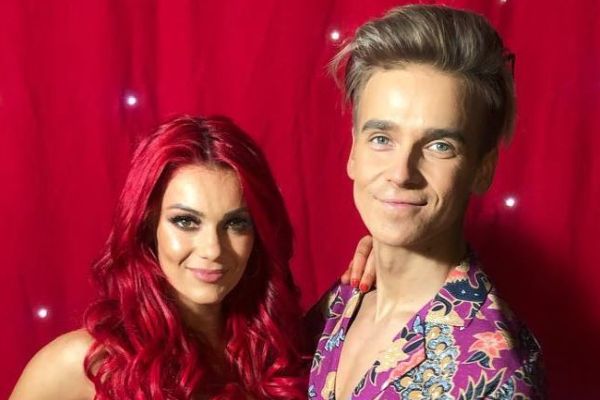 They have been posting about their blossoming relationship on social media since they went public with their romance in December.
And it's clear to anyone that Strictly's Joe Sugg and Dianne Buswell are madly in love.
However, while their PDA's are cute, it seems that their co-stars on the Strictly live tour are not big fans of the public smooching.
It ahs been reported that their fellow dancers are tired of their kissing and cuddling during rehearsals, which has apparently led to a series of rows.
Things came to ahead which Joe and Dianne deciding to go to a nearby five-star hotel Titanic, instead of staying at the heading to the Hilton Hotel in Liverpool where the other Strictly stars are staying.
It was reported that, ''It's caused some ill feeling between them and the others and it can't be laughed off as a joke anymore…it seems like Joe and Dianne are giving everyone the fingers by doing their own thing.''
Joe has uploaded a sweet snap of him and Dianne to Instagram in their hotel room at the Titanic.
He captioned it, ''Making memories with this girl (But also making cool self-timer photos as a little side project).''
Dianne also posted a snap of her in the same hotel room, thanking Joe for organising a day off for them.
With the tour still going until February 10 we wonder how this will pan out until then…watch this space.