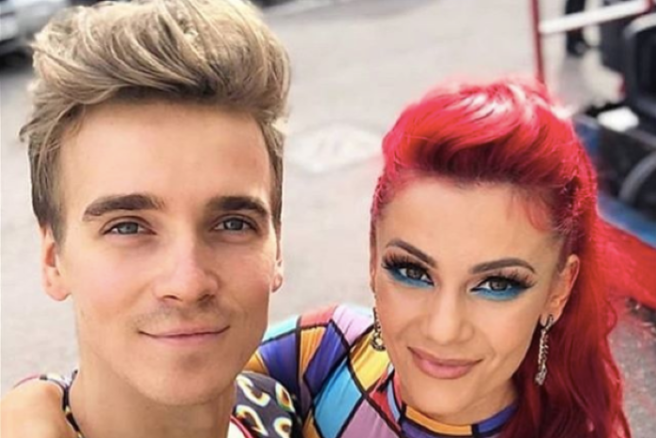 The Strictly lovebirds are looking forward to being reunited in the New Year.
It seems that the dancing duo are missing one another, as they spent Christmas apart.
However, they won't have to wait much longer to be reunited, if Dianne's Instagram is anything to go by.
The Strictly babe uploaded a throwback pic to the Strictly finals.
Dianne simply captioned the snap: "soon", which could mean they will be ringing in the New Year together – ADORABLE.
Earlier this week, Dianne opened up about Joe and their relationship for the first time – and it's so mushy but amazing.
After departing for Australia to spend the festive period with her family, the Strictly dancer shared a MEGA cute picture of the couple.
The caption of the picture read: "When I was sat on Santa Suggs lap he asked me what I wanted for Christmas? My response was (apart from a tamagotchi ) I have everything that makes me happy already."
"I honestly feel so so lucky I'm in Australia with the best family a girl could wish for …and I have a very special somebody waiting for me when I return to the UK," she added.
Anyone else feeling single AF right now? Just me?
Nah, but honestly, we couldn't be happier for the pair and they're just so cute together.