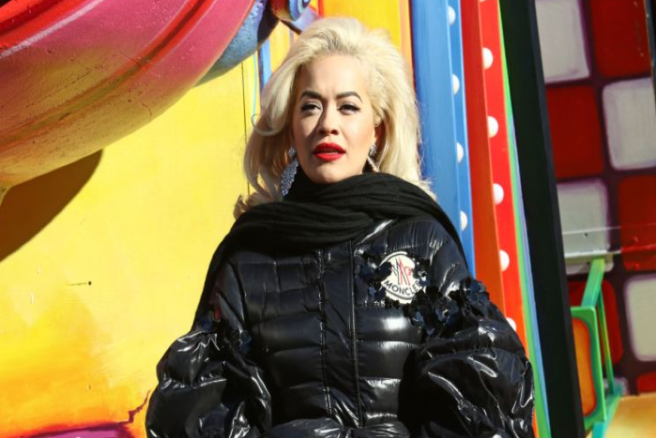 British singer Rita Ora has landed herself in a sticky situation after being accused of lip-syncing during her performance at Macy's Thanksgiving Day parade.
John Legend has also been dragged into the controversy as viewers send in hundreds of complaints regarding the televised event.
Organisers apologised to the audience of millions, citing "technical difficulties" as the reason for the out of sync vocals, which we have to admit are pretty damn cringeworthy:
This has got to be the worst lip sync in the history of #macysthanksgivingparade #RitaOra @RitaOra pic.twitter.com/uytjxMfbrd

— Rafa Delfin (@RafaDelfin) November 22, 2018
Ora was singing Let You Love Me when the technical errors occurred, and was hit with a flurry of critique after viewers proclaimed the whole musical event as a falsity.
Macy's released a statement saying:
"Several recording artists experienced technical difficulties that negatively impacted their performance. We apologise and want fans to know these issues were out of the artist's control."
Watching Ora try and salvage the song on top of a bizarre float is arguably as tough to watch as Cheryl's now-infamous X-Factor performance.
Ora replied to the statement on Twitter, thanking the company for it's candour:
Thank you and I appreciate the honesty and I hope everyone still had a great time! https://t.co/uKgO8mt9dw

— Rita Ora (@RitaOra) November 22, 2018
Diana Ross and John Legend also performed, but Ora has faced the brunt of the criticism from the audience.
The "first LGBTQ kiss" in the history of the event also took place during a performance of The Prom.
We feel for Rita, I mean having a blunder during the world's largest parade can't have been easy.
At least her sophomore album Phoenix is on track to hit the UK number 1 slot already, after only being released yesterday.
We think she'll be grand…
Feature image: Yahoo Canada Style