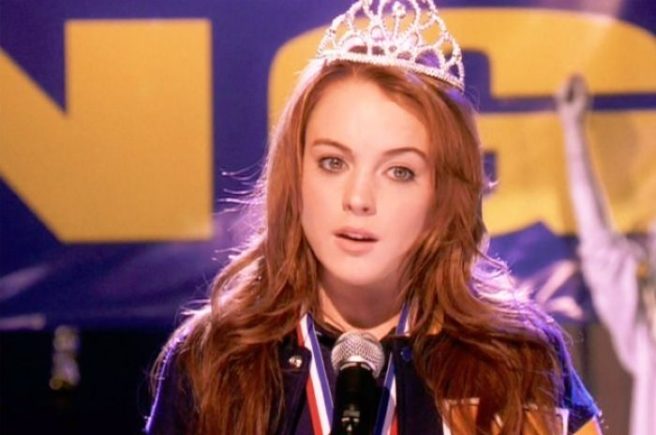 Thank the Lord, we're getting the answers to all of our 2019 questions.
The main question, of course, being: Where the hell are Lindsay Lohan's iconique characters RIGHT THIS MOMENT?
Strap yourselves in, gals. Lindsay spoke to Entertainment Weekly about her thoughts on the roles, and her answers seem pretty legit.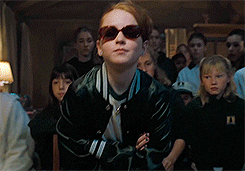 Take a look at what the former child-star had to say, some of her answers may surprise you:
Anna Coleman: Freaky Friday
Anna Coleman was the cool gal we all wanted to be, with Jamie Lee Curtis playing the famous role of Anna's badass mom.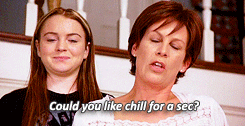 "Anna Coleman is now running for office. Secretary of State, with Michelle Obama probably and Oprah Winfrey. In 2020, so be sure to vote for her."
Hallie Parker and Annie James: The Parent Trap
Her most infamous child star role, where Lohan played twins living in separate worlds who have NO IDEA they're related until they meet at camp and switch places.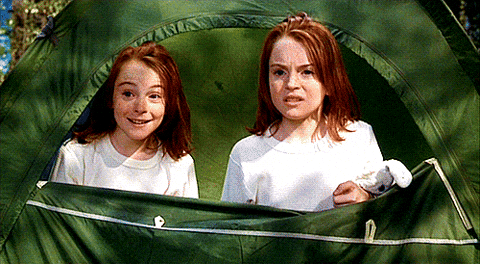 "I think that they've swapped. I think Hallie is in London as a parenting counsellor, and then Annie is in California running a vineyard."
Maggie Peyton: Herbie Fully Loaded
The aspiring race car driver whose life is changed by her car, Herbie. Who can forget this character?
"Maggie Peyton is now the VP of Tesla."
Ashley Albright: Just My Luck
The gal who got to smooch none other than Chris Pine, and get her luck turned golden at the same time. We're jelly.
"Ashley Albright is running a fashion house. She's like a Diane Von Furstenburg with really good luck."
Aubrey Fleming: I Know Who Killed Me
Aspiring pianist and writer Aubrey disappears on a night out in the 2007 psychological thriller, and yet another random twin who was separated at birth turns up.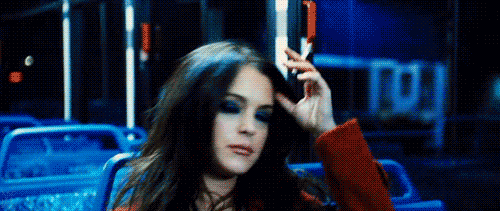 "So there's two ways I can go with this, because we didn't know if she had a sister or not. One is six feet under, the other one is FBI. They've both changed their names, so it's CIA, FBI and they're friends with Anna Coleman. So they're taking over the White House."
Cady Heron: Mean Girls
Cady is arguably the most famous character in the Lindsay Lohan repertoire, and lately featured as part of Ariana Grande's iconic Thank U, Next music video.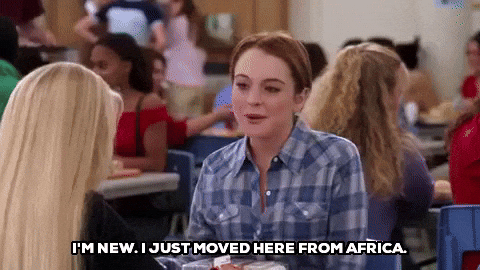 "Cady Heron is definitely back in Africa building homes for orphan gorillas. For sure, obviously."
Elizabeth 'Lola' Steppe: Confessions of a Teenage Drama Queen
The Broadway obsessed 15-year-old gal played by Lohan who gets embroiled in the New Yorker life with Megan Fox.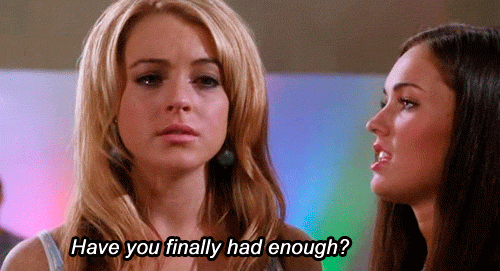 "Lola would be a director on Broadway. She'd be directing Mean Girls right now, duh."
Rachel Wilcox: Georgia Rule
Rachel's a rebel who gets caught up in drug use, sex and drinking at 17. Jane Fonda plays the badass granny who turns Rachel's life around.
"Rachel would be a lawyer, definitely a female activist, for sure."
Casey Stuart: Life Size
The tomboy who plays quarterback on the seventh grade football team. Casey sets the world into crazy mode by trying to RESURRECT her dead mother. Yup, that was a plot-line, with Tyra Banks.
"Casey would be living in Texas dating a really famous football player. She'd be friends with Giselle and Tom Brady, they'd have kids parties together.
So there you have it: a comprehensive breakdown of every Lindsay Lohan character's lives in modern day.
According to the woman herself; "I'm pretty sure they could put every character together and create a really good Capitol Hill office."
Hmm, interesting notion. The standard at the moment doesn't exactly seem sky high to be fair…
Check out the original video below;
As far as modern-day Lindsay Lohan herself goes… who know's what character's she'll decide to play next.
In the wise words of Jamie Lee Curtis: