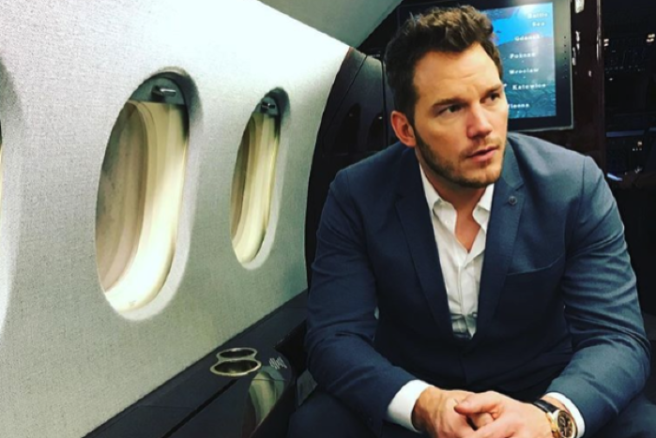 We were sad to hear that this handsome actor is no longer single. But we can still pretend, right?
The actor was seen kissing Katherine Schwarzenegger on a recent date.
It seems the actor has officially moved on from his ex-wife Anna Faris. Finally!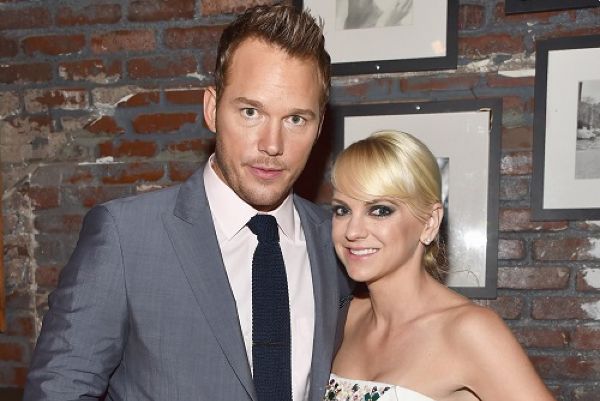 Chris and Anna were married for eight years before they announced their legal separation in August 2017.
They have a five-year-old son named Jack that "has two parents who love him very much," said Chris in a Facebook post.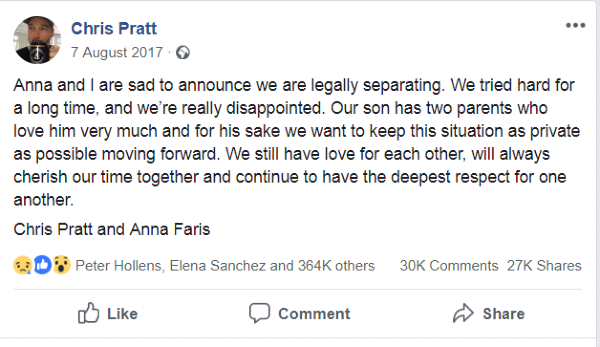 It has been reported by People that Anna has also moved on and has been dating cinematographer Michael Barrett since October of last year. She met Michael on set filming the Overboard remake.
Chris has taken his ex's lead and started seeing Arnold Schwarzenegger's oldest daughter, Katherine.
The two were photographed on a weekend outing with Chris and Anna's son Jack by TMZ.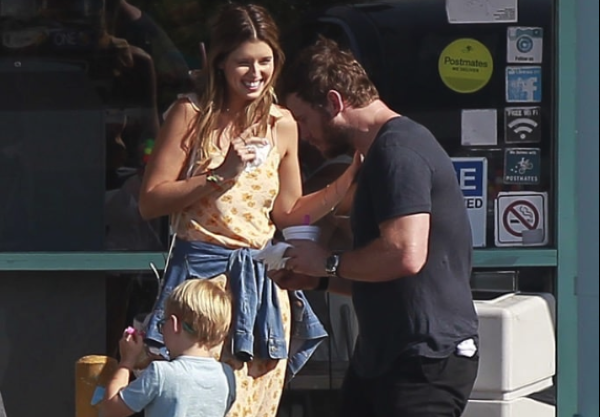 The three of them attended church together and then enjoyed an ice cream cone in the LA sunshine. How adorable!
Chris and Katherine were seen kissing a few times on their date and were also spotted on a picnic together on Father's Day last month.
Unlike the well-known actor, Katherine is an interior designer and lifestyle blogger. A source told People that it was actually Katherine's mother, Maria Shriver, that set up the two lovebirds.
This has been the first woman that we have seen Chris date since his divorce last year, and the two appear to be happy together.
Chris seems comfortable enough to bring his son on dates with Katherine, and it is sweet that the three of them enjoy spending time together.
We are disappointed that the actor is no longer single and ready to mingle, but we are glad that he has found a girl that makes him happy.
But is it love? Only time will tell.