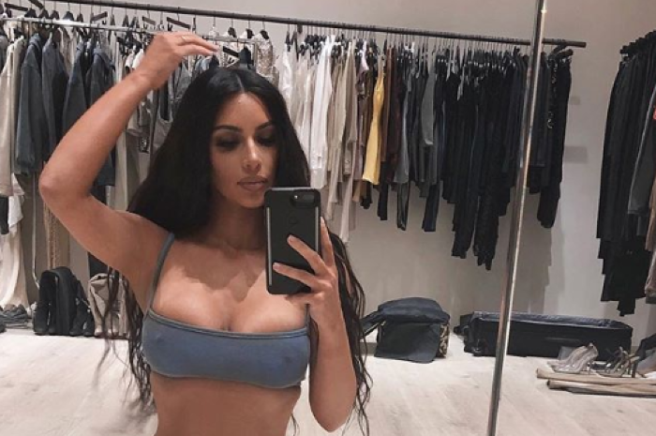 The Kardashian clan are not known for their penchant for natural beauty, and as we all know – Instagram is not real life.
However, when Kim Kardashian uploaded a promo picture for her new KKW Beauty collection, followers were quick to point out that there seemed to be a bit more than a filter altering the reality TV star's appearance.
Uploaded by photoshop vigilante CelebFace, a side by side shows the differences between Kim's picture and the picture uploaded by her hairstylist.
The pair uploaded the same picture, but there were some dramatic differences in Kim's version.
The most obvious alteration is her eyes – which are seen as their natural deep brown in hairstylist Chris Appleton's image, but are almost hazel in Kim's edition.
Now, a different eye colour is nothing to write home about, people change up their eye colour all the time juts to play around with their look using contact lenses or specific makeup shades engineered to expose certain tones in the eyes.
However, Kim's face is altered in more whys than just her iris's.
In her version, her breasts appear to be bigger and lifted to a higher point on her chest. Her jawline is sharpened and shortened, giving her a smaller face. Her lips are wider, her nose looks shorter and flatter, and the nostril size lessened.
Her cheek bones are higher and wider, completely changing the dimensions of her face, and her eyebrows are longer and her brow bones higher and more arched. .Her skull has also been brought in, and her hair puffed out, creating more volume and density to her locks.
Her cheekbones have been defined and, most notably her neck has been significantly thinned.
CelebFace also alleges that Kim has previously photoshopped pictures of Chicago West.