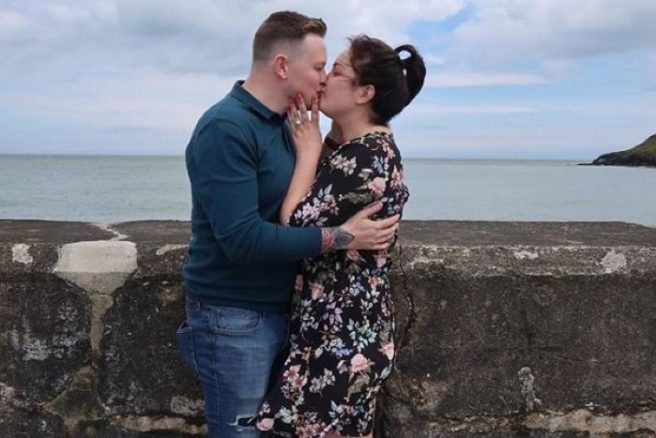 'Love it': Grace Mongey shows off dazzling engagement ring
Huge congratulations are in order as Grace Mongey aka blogger Faces By Grace has announced her engagement to long-term boyfriend Chris Gernon.
Her fiancé popped the question at her dad's favourite spot along the pier.
Grace's sister captured the monumental moment on camera, and the photos are just too cute.
The blogger looks completely shell-shocked in the moving snaps, "He got down on one knee and asked me to marry him! Actually can't believe it, still shaking!"
She gushed: "I'm the happiest girl right now and I love you so so much Chris. Thanks for making my dreams come through and for being so thoughtful."
Grace's dad passed away from cancer nine years ago so the spot Chris chose is extremely meaningful.
Their daughter Sienna was even there to witness the magical moment.
"I am yours forever and I can't wait to be your wife! I still can't quite believe it, you've made me happier than I've ever been! In such a happy buzz and can't stop looking at my hand! Is this real?" she shared.
Grace showed off her dazzling engagement on Instagram and it is absolutely gorgeous. "There she is in all her glory! The most beautiful ring I've ever seen and exactly what I would have picked!"
"I'm so overwhelmed and love it so much!" she added.
We are delighted for Grace. What an incredible time for her!