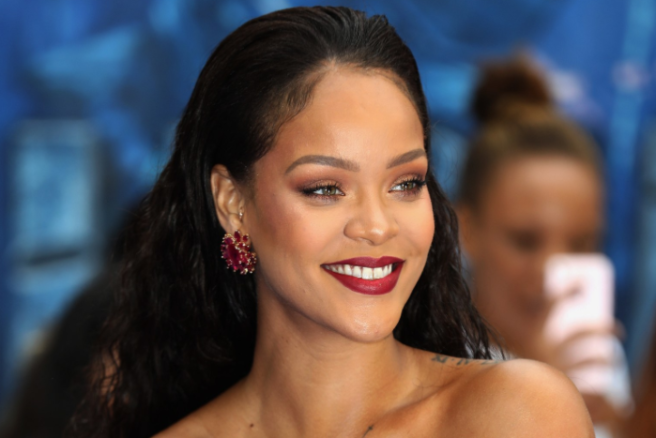 Rihanna is 'super close' to completing her newest album
It looks like we're FINALLY getting some updates on Bad Gal Riri's forthcoming album, after R&B legend The Dream revealed some details in an all-encompassing interview.
It's been almost three years since her last work, 2016's ANTI, and since then Rihanna has taken on world domination through fashion and cosmetics.
Savage x Fenty and Fenty Beauty have been hugely successful, and we thank her for those gems, but now we need the TUNES to match, mmkay?
3 years ago today, Rihanna dropped her eighth studio album 'ANTI' pic.twitter.com/ID4BnuZFEg

— (@mefeater) January 27, 2019
Fans have been waiting a long time to hear more music from the iconic singer, and her newest record is "about done", according to The Dream. The singer has worked closely with Rihanna since 2007.
When asked about the versatile artists' newest work, he said; "She's cooking, she's about done. She's about done. Super close." TAKE IT OUT OF THE OVEN.
He flat out refused to give any more details about the Disturbia hitmaker's album, but also teased that Beyoncé is "doing something" in the studio. Praise the Lawd, the Queens are returning to their thrones.
#R9: "She's about done." – said The Dream in a recent interview pic.twitter.com/nljs2nMHjU

— Rihanna News (@Rihanna2) January 25, 2019
Speaking in an interview with Ebro Darden, he said: "I actually haven't talked to her about it – I've talked to the team about it because it's kind of just being coordinated. But she's doing something."
RiRi recently joked to her fans that her internet connection was too poor to answer their questions about her album, though many are saying her ninth studio album is close to being finished.
The singer posted a video to her Instagram Stories which featured her waving a wad of cash, smiling and blowing a kiss to the camera, with the caption, '"Fans: "Where the album?" Me: sorry my connection poor."
Alexa, leak Rihanna's R9. pic.twitter.com/dg1SXRzFiK

— W'SUP (@0mar6abriel) January 26, 2019
Kuk Harrell, who worked with the star on ANTI, and co-wrote songs such as Umbrella and Only Girl (In the World), recently responded to one of the singer's fans who asked about the album, saying;
"R9 is great. R9 is amazing. It's incredible, And that's all I'm going to say." Obviously it's amazing, but we need it NOW.
There have been zero announcements yet on a release date, but we'll be patient for Bad Gal RiRi.