The secret to a cosmetics empire? Taking risks and fire in your belly!
It was a saturated market and the recession was about to hit.
That and she had decided to take the plunge alongside her dad, Thomas, mum, Geraldine, and brother, Peter.
So (perhaps understandably!) there were plenty of people who a decade ago told Jane Swarbrigg that she was mad to try and set up new business.
The massive success of Inglot cosmetics in Ireland, however, is a testament to her hard-work, savvy nature, and blunt resolve.
"It's been as much an incredible journey of personal growth, as well as success in business," Jane tells SHEmazing! today.
It's now been a full eight years since Inglot – a global brand famed for its colourful palettes, statement lip shades, and expert foundations – set up shop in Liffey Valley.
More recently, there have been further outlets in Blanchardstown, Dundrum, and South Anne Street in Dublin, as well as in Limerick, Cork, Galway, Dundalk, and Belfast.
Indeed, the tally currently amounts to an impressive 14. Then, of course, there is the ever-popular inglot.ie site too.
Inglot is a Polish brand founded more than 30 years ago. It really came to global attention, however, when it came up for franchise in 2006. Now it has close-to 500 outlets in more than 50 countries across six continents. Phew!
And certainly when she first stumbled across the brand, Jane, still only 34, was mega-impressed. "I was struck by the colour range (1,500 and counting!) as well as the innovative, quality products on offer," she explains.
Something of a social media queen (she has 21.5K fans on Instagram alone), Ms Swarbrigg has by now created a firm community of loyal Irish Inglot fans. Not only that, but she's created the popular hashtags #inglotaddicts and #inglotfamily – which regularly pop up on Twitter, Snapchat, and Instagram.
She and her family now employ a talented group of some 250 people, and Jane prides herself on nurturing and building a team that is encouraged to use their creativity.
"A happy team is the key to a successful business," she stresses. "Once you find the right product the next step is finding the right people to represent you and your brand. Then you just have to look after them."
Inglot, which has its HQ in Mullingar, furthermore regularly gives back to its customers with free events in stores, as well as online activity such as demonstrations and competitions.
Unsurprisingly, 2017 is set to be a huge year for Jane and her company. "We might even be expanding overseas," the businesswoman hints with a smile.
She will also find the time to marry her fiancé, Brendan Quinn; he proposed last year at the home they share in Castleknock.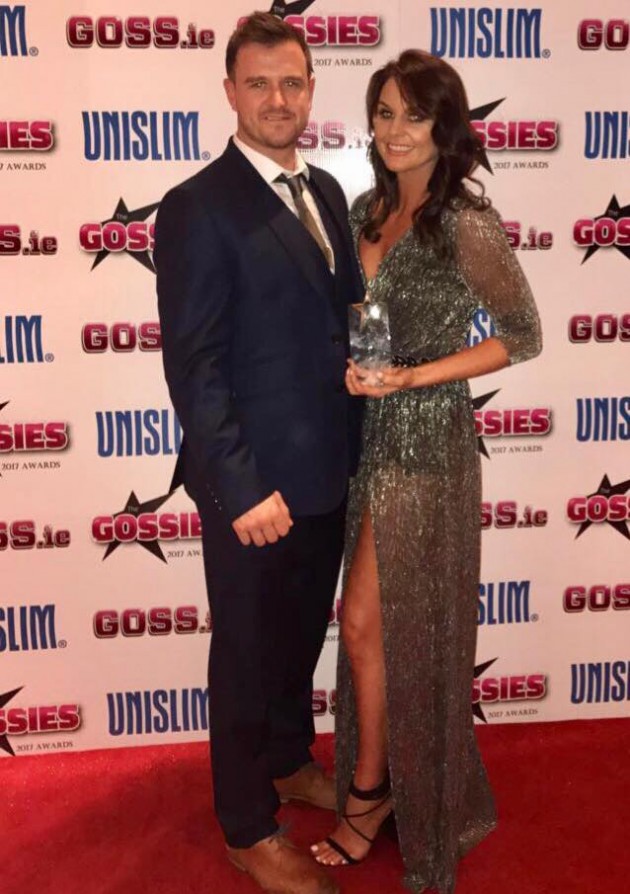 Jane's final message for any budding entrepreneurs is clear: "Take those risks, ladies!
"And find comfort in knowing that feeling a little lost can actually be the fire in your belly to get you where you need to be."