Thanks to the affordability of flights, Berlin has become one of the most popular weekend break cities for Irish people.
And what's not to love? Divine food, Bauhaus architecture and a rich, striking and poignant history make the city a riveting experience for travellers.
While sights like the Berlin Wall and the Jewish History Museum are must-sees, there are a few other little places that you need to visit to get the true measure of the city.
6. Roamers Cafe, Pannierstraße 64, 12043
Roamers Cafe is an idyllic little place tucked away down a residential side street.
The place is completely stuffed with plants, minted water vials and a laid-back vibe.
Open from 9.30am to 7pm, this place is pretty popular with the locals so be prepared to queue as the little nook barely seats 30.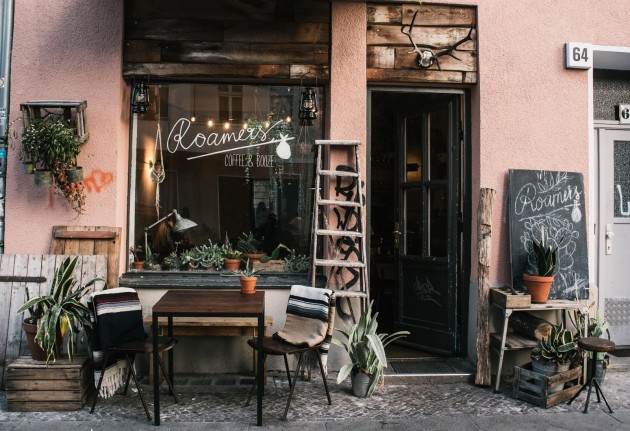 Pic: Roamers Facebook/Sasha Kharchenko
5. The DDR Museum, Karl-Liebknecht-Str. 1, 10178
The DDR Museum is a pretty interesting place to visit if you're a history buff.
The museum offers highly interactive installations about Communist Germany, including a vintage car you can sit in and "drive" around pre-war Berlin in.
There is even a house you can walk into which is decked out in the decor of the time, so definitely give this place a go. Plus, it's located in the shadow of the Berlin Cathedral, so that's two birds with one stone.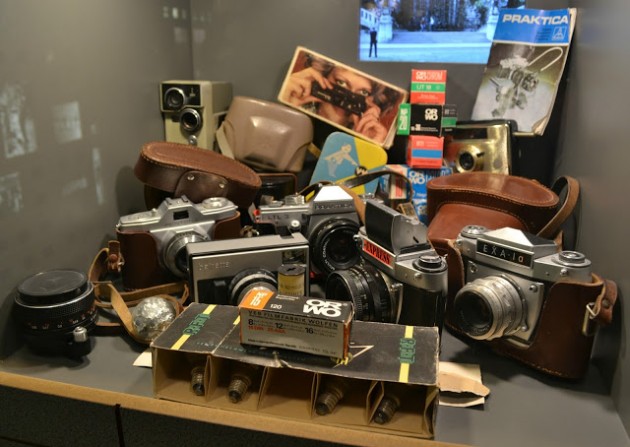 4. Mauer Park Flea Market, Mauer Park, Bernauer Str. 63-64, 13355
This hidden gem is the perfect place to do some unique shopping while in Berlin on a Sunday.
The gorgeous sprawling market is full to bursting with vintage clothing stalls, unique art prints, knickknacks and delicious, warming drinks and cuisine.
Make sure you bring your poker face and prepare to haggle with the vintage veterans and you'll leave with a pretty amazing deal.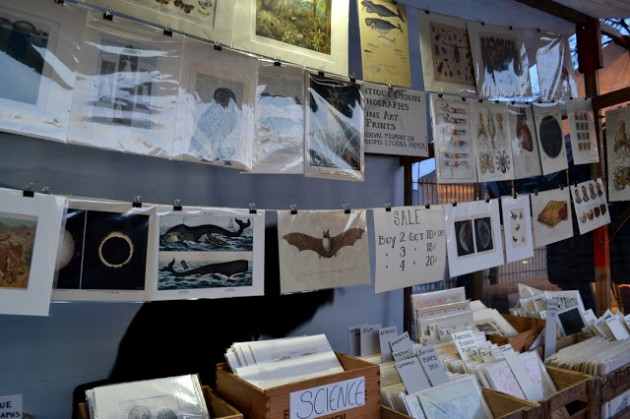 3. Tresor, Köpenicker Str. 70, 10179
So Tresor definitely features on a few must-see travel guides, but it's made it onto this list for a reason.
Tresor is and underground (literally sub-terrain) techno club where night could melt into day and you'd never even know.
The smoky, concrete interiors and eclectic crowd make this intense EDM experience completely unmissable.
2. Nordbahnhof S-Bahn Station, Invalidenstraße 131, 10115
This subway station doubles up as a museum, which focuses on detailing the sorry tale of the train stations which were walled up during the building of the Berlin wall.
Trains still passed through these stations but didn't stop, making them gone but never forgotten.
It's a creepy, poignant and eccentric part of Berlin's history.
1. Urban Nation, Bülowstraße between U-Bahn stations Bülowstraße and Nollendorfplatz, 10783
Nestled in downtown west Berlin is a street art bonanza.
Thanks to the work of Urban Nation, these ever-changing displays of art serve as Berlin's exterior gallery.
Feature image: Get Your Guide
Oh, and while we have you; don't forget to have your say in the inaugural SHEmazing Awards this May! It's time to vote, and you can do it right here!