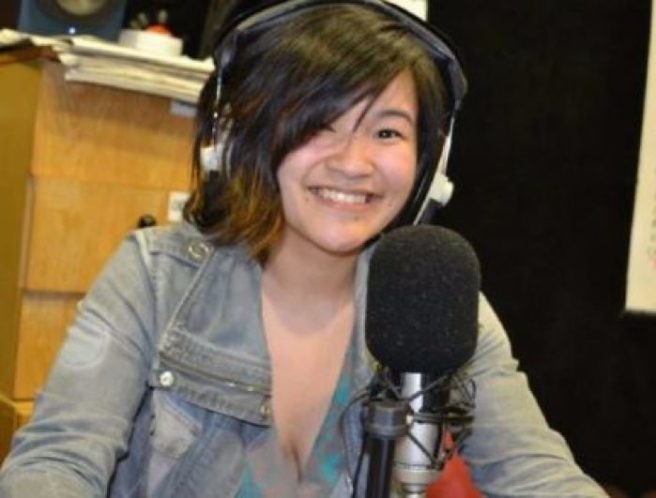 When Kerrywoman, Úna-Minh Coamhánach, made the decision to highlight the racial abuse she's been subjected to in Ireland, she was initially inundated with words of support from Twitter users.
Sharing a moving drawing on the social media site over the weekend, the journalist and Gaeilgeoir stressed that while she was 'grand' about the various incidents, she felt compelled to remind the public that these instances are far from rare.
According to her post, Úna, who is of Vietnamese heritage, has been accused of stealing Irish identities (sorry, what?) and dubbed a 'slit-eyes weirdo'.
I drew this because this has happened to me again and again.

These are real comments and racial slurs from very real people. pic.twitter.com/uoGPkjcGDa

— Úna-Minh Caomhánach (@unakavanagh) February 25, 2017
And while the vast majority of Twitter users regretted the incidents she experienced at the hands of Irish people, one man named Barry took it upon himself to question the validity of Úna's post.
In a longwinded email to Una, Barry wrote: "I would ask you to consider how when someone who is clearly not Irish claims to be Irish, how this affects us as people."
"You can only be Irish if you are a product of the Irish environment, this is biological. The Irish people are a genetically unique and distinct people, this is confirmed by genetic research," Barry added.
This is legit an email I have just received. This is the the level of stupid I have to deal with. pic.twitter.com/73zMPvu25J

— Úna-Minh Caomhánach (@unakavanagh) February 27, 2017
So, what did Úna do? She replied to the email in Irish.
And Twitter officially has a new hero.
In response to Barry. pic.twitter.com/tgliwkyv9w

— Úna-Minh Caomhánach (@unakavanagh) February 27, 2017
Hugely impressed by Úna's post, one Twitter user wrote: "Well Una, you're more Irish than me and I'm 1/3 Jameson, 1/3 potato & 1/3 bad weather. Bualadh Bos."
"Oh my god. I genuinely want to buy you a drink for that," added another.
Úna, you absolute legend.