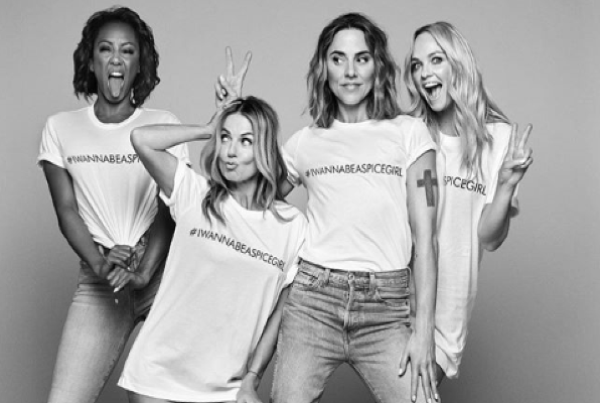 Spice Girls and Girl Power are two things that have just always gone together.
And it's something that the girl band are keeping close to their hearts as they unveiled this weekend.
The pop group – minus Posh – have announced that they've teamed up with Comic Relief to create a T-shirt which will raise money for women's charities.
It seems that female solidarity is what they are, and always will be, about.
All profits from the #IWannaBeASpiceGirl T-shirt will go to Comic Relief's Gender Justice campaign.
The band released a statement saying that, ''equality and the movement of people power has always been at the heart of the band. It is about equality for all, 'every boy and every girl.'''
They continued, ''we recently found out that charities focused on issues faced by women don't get the funding that they desperately need, so launching a campaign to raise funds for these issues is incredibly important to us and an area we want to support."
The release of the charity T-shirt coincides with Equal Pay Day 2018, which is the date women in the UK begin working for free until the end of the year because of the gender pay gap.
In other news with the girls, they have expanded their summer 2019 reunion tour from six UK stadium dates to 11 as the demands for tickets have soared.
Well done ladies, it's a fantastic cause.