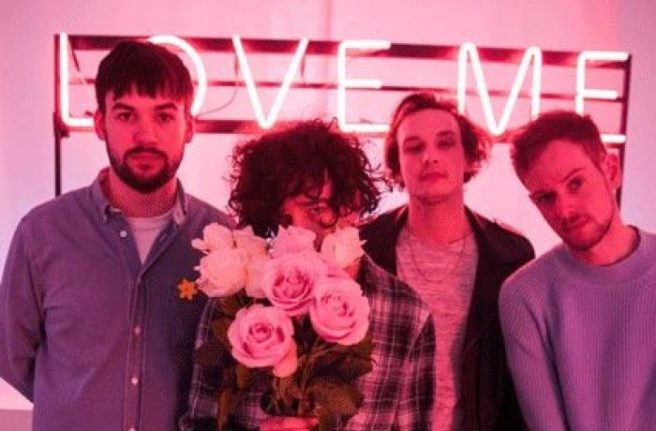 So, the Brit Awards were on last night, and taking to the stage were some of the best music acts around.
While people were impressed with Katy Perry's ballsy, politically charged performance, fans of The 1975 were left scratching their heads during their set.
The band, who scooped the Best British Group award, had some very negative quotes flashing in the background of their performance.
Is this meant to be happening during the 1975 Brit awards performance? #brits #1975 #britawards #britawards2017 pic.twitter.com/qV2ySChNpE

— Tamara Pensa (@TamaraPensa) February 22, 2017
Some Twitter users thought that the act's performance had been hacked by someone, maliciously trying to insult the band.
However, the quotes were actually intentional and represent something quite different.
Erm, is this a publicity stunt during the 1975's performance, or is it part of the act? #BRITs2017 #BRITs pic.twitter.com/TYnTTWgxUO

— Ian Pinnell (@ianpinnell) February 22, 2017
The quotes are from reviews of their first album, and are being reproduced as the ultimate f*** you from the band to those who didn't believe in them at the beginning.
The quotes are also featured in the music video for their song The Sound, specifically placed to confront critics, so if you haven't seen it already, check it out below.