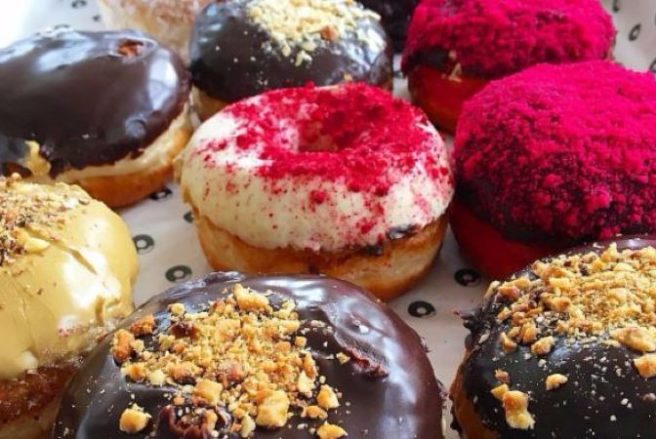 Remember the last time we joked about free doughnuts?
Yeah us neither, and that's because it goes against every fibre of our being here at SHEmazing HQ.
Doughnuts are a serious business, and free doughnuts are about as hardcore as it gets.
If you're with us on that one, you definitely need to get yourself to Liffey Valley this weekend where the good folk at The Rolling Donut will be celebrating their opening by offering the public free doughnuts.
The store, which has three other branches in Dublin city centre, will be throwing open its doors on Saturday at 9.30, and will be providing its first 30 customers with a doughnut free of charge.
Commenting on the new store opening, Liffey Valley Centre Director, Denis O'Connell, said: "We are delighted to welcome 'The Rolling Donut' to our centre."
"Following the recent expansion of the Western Plaza, our food and beverage options offer everything from Chinese, American diner, Italian and local cuisine and now donuts, which are a great addition."
Ladies, you know what to do.