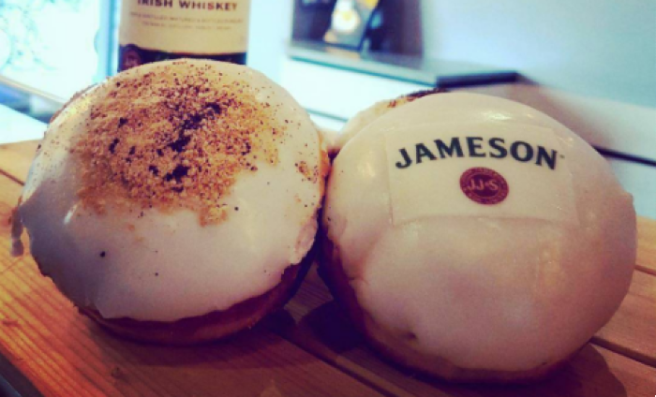 Whiskey doughnuts? This could be the best foodie invention ever
To celebrate Saint Patrick's Day, many Irish folk like to hit the town and enjoy a polite, quiet beverage or two.
Now, our fondness for a casual tipple has been translated into doughnut form, and to be honest we couldn't be more delighted.
To celebrate our national saint, The Rolling Donut has teamed up with Jameson's Irish Whiskey to bring us the Jameson Doughnut.
"Introducing the Jameson Donut!" reads a post on the Rolling Donut's Facebook page.
"Thanks to our friends at Jameson Irish Whiskey we've created a delicious whiskey cream filled donut, topped with a whiskey glaze and crumbled shortbread, for the week that's in it."
Cue a national chorus of Homer Simpson-style drooling sounds.
You can find the tasty treats at The Rolling Donut at 55 South King Street Dublin 2, or at 34 Bachelors Walk Dublin 1.
See you in the queue!