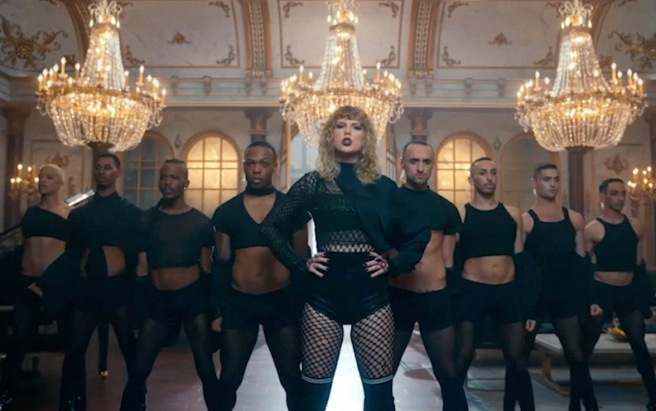 'Not in her art space' LWYMMD director denies copying Beyoncé
Joseph Kann, the director of the music video for Taylor Swift's new single, Look What You Made Me Do, has denied claims that he copied the imagery in Beyoncé's Formation.
Following the single's release on Thursday night, a teaser clip was dropped for the upcoming video.
Beyoncé fans were quick to point out some comparisons between the visuals for the two videos, and many took to Twitter to share the similarities, with some even accusing Taylor of cultural appropriation.
Beyonce' Lemonade: Ok Ladies let's get in formation

Taylor Swift's Lemonade : Ok Ladies, here's cultural appropriation pic.twitter.com/9heIhLFn2l

— #TheResistance (@thedivuh) August 25, 2017
Taylor swift music director had no right to copy Beyonce music video formation it's was symbol what going on in black community's today

— bossmansuperstar (@superstarboss1) August 27, 2017
Wtf was Taylor Swift thinking? Like… why even try to emulate Beyonce's Formation video? Why?

— Young Jeezy(@JesssieWoo) August 25, 2017
Last night, Joseph addressed the accusations in a tweet writing that he has much "love and respect for Bey", though Taylor's new video is "not in her art space."
I've worked with Beyoncé a few times. She's an amazing person. The #LWYMMDvideo is not in her art space. Love and respect to Bey.

— Joseph Kahn (@JosephKahn) August 26, 2017
Also there's something to that "formation" shot I painted out and you haven't seen yet. Stay tuned Sunday 🙂#LWYMMDvideo#SneakyAsian

— Joseph Kahn (@JosephKahn) August 26, 2017
Joseph has previously worked with Beyoncé during the Destiny's Child era as director of the Say My Name and Jumpin' Jumpin videos. He has also worked with Taylor on a number of projects including the videos for Bad Blood, Blank Space, Wildest Dreams and Out Of The Woods.
Look What You Made Me Do is the first single from Taylor's sixth studio album, Reputation, which is set to be released on November 10.