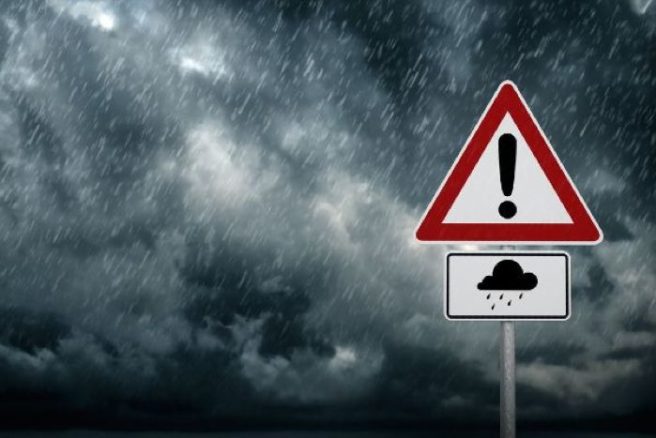 Storm Diana has hit harder than expected with lashing rain and strong winds throughout the day.
And, unfortunately, it doesn't look like it's going to clear up any time soon.
Met Éireann has issued a nationwide yellow warning for Ireland.
High winds are predicted to gust up to 110 km/hour and there as an increased risk of coastal flooding.
Wind Warnings have been issued for tomorrow, Wednesday, in association with #StormDiana
Yellow warning nationwide 90 to 110km/h
Orange warning for southwestern counties 110 to 130km/hhttps://t.co/ozrQHtoOkt pic.twitter.com/SWC1AWBMKx

— Met Éireann (@MetEireann) November 27, 2018
In latest news, southwest counties have been upgraded to an orange alert due to dangerous winds and high seas.
Counties Wexford, Galway, Clare, Cork, Kerry and Waterford have been urged to remain on high alert due to weather warnings.
Southwest winds in these areas may reach as high as 130 km/hour.
Met Éireann has urged southwest residents to be prepared for the anticipated conditions and expect things to grow worse later tonight.
Very wet & blustery over Ulster, north Connacht & north Leinster, with some spot flooding. But drier, less windy weather, with bright spells & scattered showers over Munster will extend countrywide this afternoon. 8 to 11°C. More wet & windy weather will reach the SW this evening pic.twitter.com/9XnmY7C83a

— Met Éireann (@MetEireann) November 27, 2018
In Dublin, rain has almost reached the eight millimetre mark and continues to pour.
Wind warnings have been issued for tomorrow and people are recommended to stay inside on Wednesday.
Heavy rainfall is expected to continue for a few more hours and will most likely cause surface flooding.
Also, heavy traffic delays are in place. Dublin Port, which was forced to close due to strong winds, has reopened. The quays are heavily congested as well.