It's been the longest time coming.
But FINALLY, after more than a year, we're heading back to Hawkins and Steve Harrington.
The trailer for the third season has officially dropped and it looks jam-packed with everything we love about the show – 1980s references, Steve-Dustin as a duo and Hopper looking mean and moody.
Plus what looks like A LOT of action and the return of some sort of monster.
Well, it is the place of the Upside-Down after all.
The season, which takes place in the summer of 1985, will hit Netflix on July 4, 2019.
Fans are obviously going wild for the hotly-anticpated trailer and took to social media to express their excitement.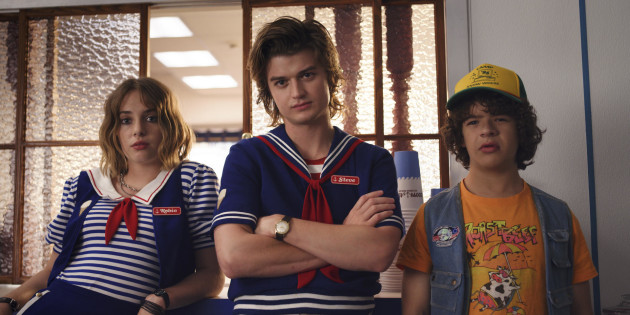 One said, ''This is about to be one hell of a season.''
While another wrote, ''OH MY GOSH THIS LITERALLY GAVE ME CHILLS AND IT LOOKS SO FREAKING AMAZING!!''
We hear you.
WE CANNOT WAIT – we'll be ready come July, Eggos in hand.
Now excsue us while we go re-wwtach any Steve scenes in slo-mo.