There is nothing more awkward than making a fool of yourself in front of your idol, but imagine if you accidentally cause them a slight instance of bodily harm while you were at it?
One American journalist accidentally did just that, after she slapped Nicole Richie during an interview.
The facepalm (literally) moment happened to showbiz reporter Cat Greenleaf of Talk Stoop.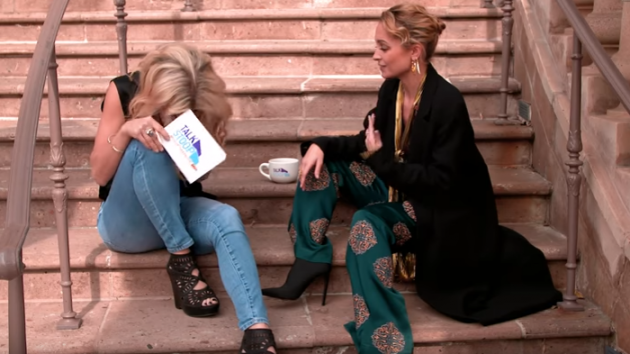 The pair started chatting about what good news had occurred that weekend and Cat offered Nicole a high five after hearing about the lack of rain in LA.
"I live in LA and I heard it's going to rain three times this week so that's pretty" replied Nicole, raising her palm for the high five.
Unfortunately, the presenter didn't make contact with the celeb's palm, but managed to whack the Simple Life star in the face, sending her sunglasses flying.
Cat was visibly cringing after the clumsy move, telling Nicole: "I'm so sorry… I'm notoriously clumsy."
Luckily, the star saw the funny side, despite looking slightly shocked, saying: "I can see that, out of my left eye only."
We'd be cringing hard.
So, while we have you; don't forget to have your say in the inaugural SHEmazing Awards this May! It's time to vote, and you can do it right here!