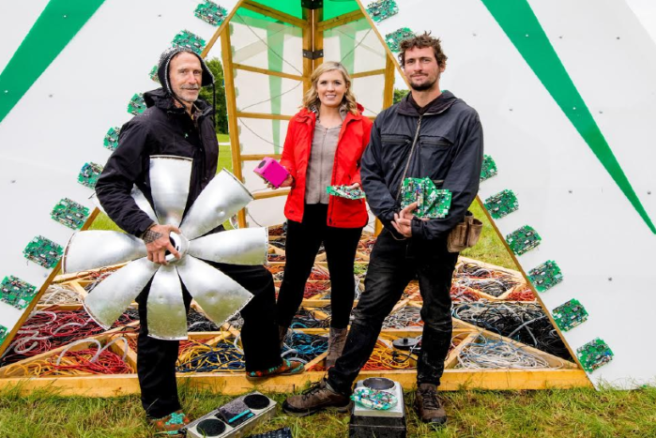 Festivals are one of the worst places in the world when it comes to dumping unrecyclable trash on the ground, which goes straight into landfill.
This year, Body & Soul have roped in the legendary US junk artist Shrine to create an installation to highlight Ireland's need to recycle small electronic waste.
EPA Research has emphasised that our country hoards small electronic items rather than recycling them, almost as if they can't decide if it's trash or treasure. Answer: Your trash, somebody else's treasure.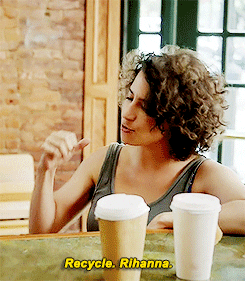 The European Recycling Platform (ERP) have now partnered with Body & Soul to commission a large-scale installation made from small household electronic waste.
The installation is set to appear at Body & Soul, which remains Ireland's leading creative festival during the summer, taking place in Ballinlough Castle in Westmeath this weekend (June 21 – June 23).
Australian eco-builder, Harrison Gardner has agreed to collaborate with Shrine to co-create a massive, illuminated tetrahedron from salvaged and recycled electronic materials, collected by ERP Ireland.
They plan on naming the installation 'SOLAS', and it's staged to be a glowing beacon of light at the festival site. It will be a whopping six metres tall and will be clad in materials like phones, chargers, laptops, cables etc.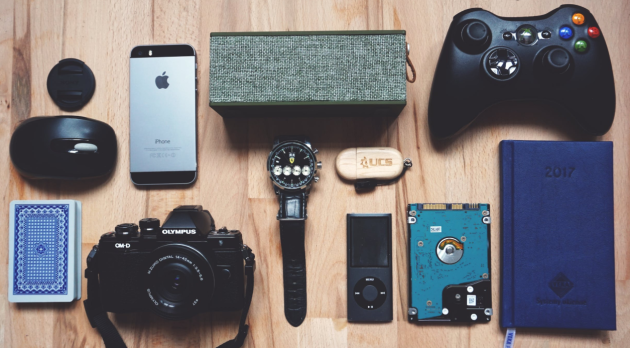 Basically all of our old sh*t that we dumped in a drawer five years ago.
The Environmental Protection Agency (EPA) recently released a research study: A Community Based Social Marketing Approach for Increased Participation in WEEE Recycling (ColectWEEE).
The behaviour and attitudes of Irish people to recycling small electronic items was examined, and accelerating tech development has increased the consumption of electronic goods but it reduces their lifespan.
People have a strange relationship with their possessions, and it's fairly clear that Irish people have a hoarding culture. I'm fairly sure I still have my iPod nano from 2009…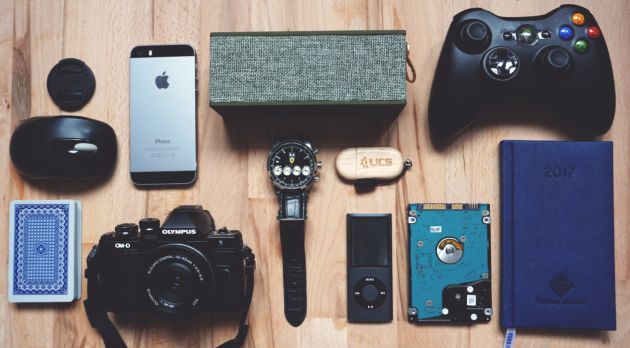 ERP Ireland hope that SOLAS will act as a call to action to the Irish public to stop hoarding unused or useless smaller electrical items in their homes. ERP want to increase the collection rate of the items.
CEO of ERP Ireland, Martin Tobin, expressed his pride at the future installation: "We are delighted to partner with Body & Soul to commission SOLAS – an incredible piece of artwork.
"Body & Soul places sustainability at the heart of everything they do, and we are delighted to be part of their 10th Year of Joy Anniversary of the festival. We are incredibly grateful to Shrine and Harrison Gardner for creating such a breath-taking installation. I think the finished piece speaks for itself."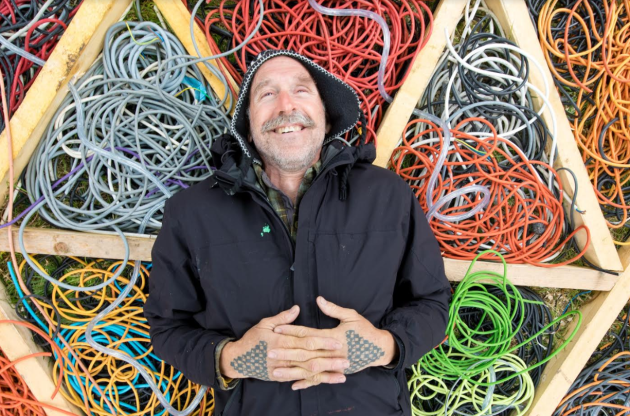 Shrine spoke about his joy at the message behind SOLAS: "I have worked on projects in countless countries on nearly all seven continents but a project with an important message such as this, always stands out to me.
"I cherish creating art from items discarded by humans all over the world, these can always be repurposed into something new and beautiful."
You can recycle your e-waste at your local electrical retailer even without a purchase or at your local recycling centre, free of charge or one of ERP's Free Electrical Recycling Drop Off events held across the country.
Final Weekend Tickets and Limited Edition Sunday Tickets for Body & Soul are on sale via their website.