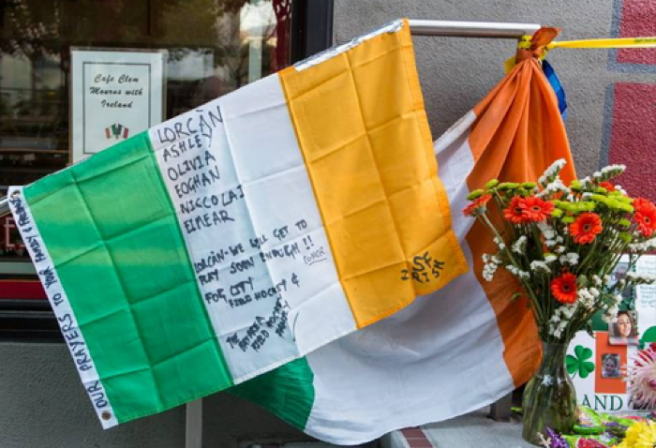 The families of five Irish students and one Irish-American student, who died following the collapse of a balcony in the Blackrock Library Gardens apartment complex in Berkeley California, have reached a settlement.
The tragedy, which sent shockwaves throughout Ireland in June 2015, resulted in the deaths of Eoghan Culligan, Niccolai Schuster, Lorcán Miller, Eimear Walsh, and Olivia Burke, and Olivia's Irish-American cousin Ashley Donohoe.
This week, the families of the deceased have reached a settlement, and while the amount itself will remain confidential, the fact that a settlement has been reached will not.
Indeed, law firm, Rains Lucia Stern, have confirmed that the parties are free to discuss the circumstances surrounding their childrens' untimely deaths.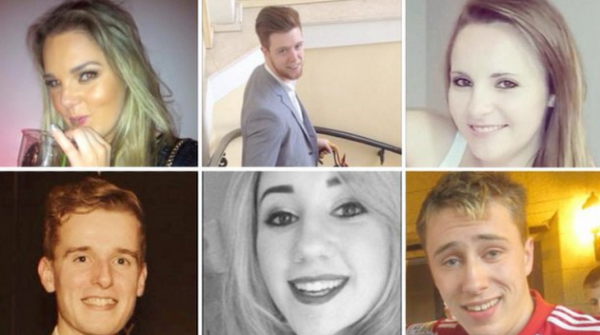 Releasing a statement, Ashley's family have reiterated their mission in the wake of their daughter's death.
"Nothing will stop us from continuing our fight to have changes made to the California building codes and regulations to require regular inspections by qualified people, proper design and use of proper construction materials, and a ban on 'Secret Settlements' that allow
This settlement has been reached with the property managers and owners of the apartment complex.
In May of this year, another settlement was reached with the companies that designed and built the building.