Look, we all know that there's no time like the present to embark on a journey of self-improvement, but as Christmas approaches, most of us fall victim to our own excuses.
It's too hard to eat well, drink less and do more when we're faced with tins of chocolate, countless social engagements and a couch that can't do enough for us.
So, what do we do, instead? We make a solemn 'New Year, New Me' vow to ourselves, and cross our fingers we'll actually stick to it this time.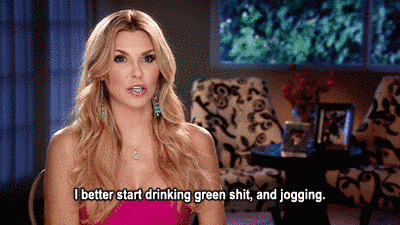 Mercifully, it'll be a lot easier this time around thanks to an event which is taking place just six days into the new year.
The aptly-named Fresh Resolutions brings together some of the country's greatest leaders in the field of health, fitness and wellbeing, and seeks to support, encourage and educate those in attendance.
Featuring the likes of Roz Purcell, Siobhan O'Hagan, Jennifer Rock, Rob Lipsett and Pat Divilly, the event is all about increasing productivity, providing training tips and meeting like-minded people.
Taking place in Dublin's RDS on January 6, Fresh Resolution which will be a mixture of talks, panel discussions and Q&A sessions, is exactly what you need if you're determined 2018 is going to be your year.
Ladies, we'll see you there.