Okay, everyone remain calm, but rumour has it Oreo are adding a Nutella-style flavour to its popular biscuit range.
While the news has yet to be confirmed, an image showing the packaging for the limited edition product has surfaced online – and sweet-lovers around the world are beyond excited.
The photo began circulating after it appeared on the junkbanter Instagram, (a page devoted to exciting flavours and limited edition confectionery products), along with the caption:
"They can't call them Nutella Oreos, but I can! Nutella Oreos are on the horizon. Timeframe unknown. This is not a joke. The photo quality is."
Needles to say, people went wild at the thoughts of this glorious combination, with one user commenting: "OK is this for real cause my son and I want to know if I have to change career and become a thief, especially since I live in the only place on earth where we can't get anything good lol."
Another wrote: "AHHHHHH!!!!! This is the best thing I have seen all year!"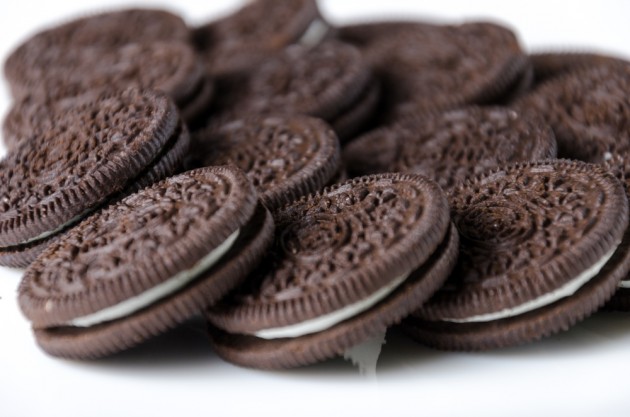 If it's true, the flavour creators at Oreo deserve a massive raise – especially seeing as they recently revealed a new chocolate brownie flavour after fans were asked to tweet what their dream Oreo combination using the hashtag #myOREOCreation.
Fingers crossed these bad boys will be hitting our shelves sooner rather than later!